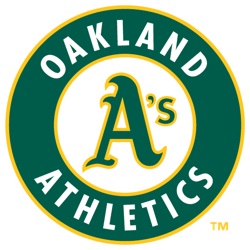 So the man with the power to change the fortunes of the Oakland Athletics went on national radio to call their home "a pit," but then backed down and said the situation was "complex."
MLB Commissioner Bud Selig was on CBS Sports Radio to discuss a variety of topics, including his own impending retirement and his feelings about Alex Rodriguez not making the postseason. But he saved his spiciest stuff for an update on ballpark talks regarding the Oakland Athletics, O.co Coliseum and San Jose. From CBS New York:
"It's a pit," Selig told host John Feinstein. "It reminds me of old County Stadium and Shea Stadium. We need to deal with that. I've had a committee working on it for two or three years, and there's no question we're going to have to solve that problem."
But hasn't the committee been working on it for a long time? What's the holdup?
"We have, John, but I'll tell you it's far more complex," Selig said. "Look, you have one team that wants to move and the other team doesn't want them to move, and it's a very complicated situation. Before I leave, I'm satisfied we'll work out something."
You know, in a really perverse way, playing in a "pit" like O.co Coliseum is probably good for the A's: Billy Beane has managed to put together a squad playing like it has a collective chip on team shoulders, forever playing the underdog despite having one of the best records in the American League. GMs and managers tend to take motivation where they can, and the poor condition of the Coliseum — complete with multiple sewage backups this season — probably lends itself to motivation speeches all the time.
—-
Share your news with the baseball community. Send it to us at editors@augustpublications.com.
Are you a subscriber to the weekly Ballpark Digest newsletter? You can sign up for a free subscription at the Newsletter Signup Page.
Join Ballpark Digest on Facebook and on Twitter!
Follow Ballpark Digest on Google + and add us to your circles!