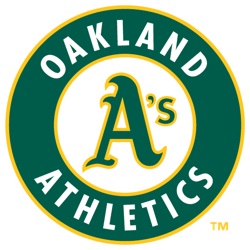 Once written off as an expensive alternative for a ballpark site, the Howard Terminal waterfront site in downtown Oakland is being pushed as a prime location for a new Oakland A's facility thanks to changing circumstances.
What's different? The site's owner, the Port of Oakland, has decided the 51-acre terminal isn't crucial for maritime operations; there's plenty of capacity on the Oakland waterfront and the terminal's only tenant, SSA Terminals, wants out. And while it's not ideal — the nearest BART station is a little less than a mile away and parking would need to be constructed — it does benefit from being a beautiful site already controlled by local government. These merits were reportedly relayed to the MLB committee changed by Commissioner Bud Selig to determine the future of the A's ballpark needs.
Now, this doesn't mean construction can begin tomorrow on a new waterfront A's ballpark in Oakland. And we're told there are some in City Hall who see a redevelopment of the Coliseum complex as having a bigger payoff for the city. But Oakland doesn't necessarily need a finalized ballpark plan to keep the A's: the city needs to show there is a viable ballpark effort underway in order to give Selig an excuse to turn down Lew Wolff's request to move to the A's to a new downtown San Jose ballpark. To his credit, Selig is an opponent of franchise shifts, and his stated preference is to give municipalities every chance to build a new ballpark to retain a team. Oakland would seem to be complying with this dictate — for now — and given that there are some issues with the San Jose site that need to be worked out, we don't expect a resolution to the A's ballpark efforts any time soon.
RELATED STORIES: Developer: I can build new A's ballpark with private financing; San Jose: A's ballpark land safe — for now; Wolff meets with Knauss, has clear message: A's not for sale; Giants: Nothing would tempt us to give up Silicon Valley territory; Selig: A's can leave Oakland — just not for San Jose; Cal to San Jose: Slow down on new ballpark; A's expected to push for ballpark decision at owner's meetings; Today's A's/Giants update: nothing new; Wolff: A's aren't for sale; Suitors emerge for Oakland Athletics; Turf wars rage again in Bay Area: A's say San Jose move doesn't infringe on Giants; Oakland: One last gasp at keeping A's; MLB: No, there's been no decision on Oakland A's to San Jose; Oakland bows out of Victory Court site for new A's ballpark; Court ruling clarifies San Jose, Escondido ballpark statuses; San Jose to sell A's ballpark land at huge loss; Oakland player plan depends on new ballpark; Obstacles to new ballparks in California: not as bleak as expected; San Jose rushing to acquire land for Athletics ballpark; Could Oakland bar A's from moving?; Cal budget issues could alter San Jose, Oakland plans for A's ballpark; Beware folks peddling simple solutions to complex problems; Oakland moves forward on environmental study of A's ballpark site; Oakland may be in better financial shape to host new A's ballpark; Oakland pitches new waterfront site for new A's ballpark; As Giants win World Series, Athletics ballpark status in limbo
—-
Share your news with the baseball community. Send it to us at editors@augustpublications.com.
Are you a subscriber to the weekly Ballpark Digest newsletter? You can sign up for a free subscription at the Newsletter Signup Page.
Join Ballpark Digest on Facebook and on Twitter!
Follow Ballpark Digest on Google + and add us to your circles!