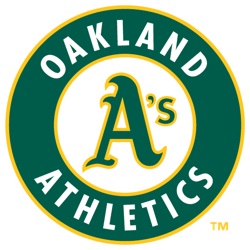 Speaking at the quarterly owners' meetings, MLB Commissioner Bud Selig said the A's were free to move from Oakland under baseball's relocation process — just not to San Jose.
The stalemate between the Oakland Athletics and San Francisco Giants ownership groups remains in place, Selig said; in past months he's said it's up for the teams to work out. And with the Giants ownership clearly not interested in giving up the potentially lucrative San Jose market, that means the stalemate continues.
But if Athletics owners Lew Wolff wants to move the team to another market, they'd be free to apply for permission, Selig said, giving the two a clear green light to explore other markets. This alone is a big deal: MLB teams don't move too often anymore; in the last 40 years, there have been only two franchise moves, with Washington moving to Texas and Montreal moving to Washington. In all of baseball, territories are considered sacred, and the continued reluctance by MLB owners to go along with a move of the A's to San Jose is proof. If there was consensus among the MLB owners to allow a move, you can bet Selig would have worked out a solution by now.
Of course, there aren't a lot of other markets where folks with deep pockets or politicians with thick skins are looking to invest in a new Major League Baseball ballpark. Sure, there will be chatter from enthusiasts in cities like Charlotte (hello, Jerry Reese!), Orlando and San Antonio, but we don't expect any serious propositions to come forth. And while there will be talk again about Las Vegas, the poor local economy there would dampen enthusiasm for Major League Baseball in that market as well. Realistically, Wolff and crew are now painted in a corner: unless they can persuade the Giants ownership to relent — and we're guessing that would take some pretty big bucks — they're forced to either come to terms with new-ballpark efforts in Oakland or search out what's sure to end up being one of the smallest markets in Major League Baseball.
Worth checking out: San Jose ballpark enthusiast Mark Purdy's spin that Selig's statements mean nothing.
RELATED STORIES: Cal to San Jose: Slow down on new ballpark; A's expected to push for ballpark decision at owner's meetings; Today's A's/Giants update: nothing new; Wolff: A's aren't for sale; Suitors emerge for Oakland Athletics; Turf wars rage again in Bay Area: A's say San Jose move doesn't infringe on Giants; Oakland: One last gasp at keeping A's; MLB: No, there's been no decision on Oakland A's to San Jose; Oakland bows out of Victory Court site for new A's ballpark; Court ruling clarifies San Jose, Escondido ballpark statuses; San Jose to sell A's ballpark land at huge loss; Oakland player plan depends on new ballpark; Obstacles to new ballparks in California: not as bleak as expected; San Jose rushing to acquire land for Athletics ballpark; Could Oakland bar A's from moving?; Cal budget issues could alter San Jose, Oakland plans for A's ballpark; Beware folks peddling simple solutions to complex problems; Oakland moves forward on environmental study of A's ballpark site; Oakland may be in better financial shape to host new A's ballpark; Oakland pitches new waterfront site for new A's ballpark; As Giants win World Series, Athletics ballpark status in limbo
—-
Share your news with the baseball community. Send it to us at editors@augustpublications.com.
Are you a subscriber to the weekly Ballpark Digest newsletter? You can sign up for a free subscription at the Newsletter Signup Page.
Join Ballpark Digest on Facebook and on Twitter!
Follow Ballpark Digest on Google + and add us to your circles!