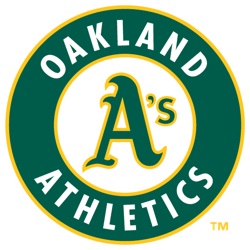 A report saying Major League Baseball would deny a move by the Oakland Athletics to San Jose is incorrect, according to MLB officials.
A story in the New York Daily News reported that MLB would prevent the A's from moving due to opposition from San Francisco Giants ownership; San Jose is part of the Giants' territory, and the team refuses to negotiate some sort of financial settlement.
According to the San Jose Mercury News, that report was inaccurate: "Nothing's changed," said a source within the commissioner's office. "The committee has been meeting. We were very surprised by (the New York Daily News story). No determinations have been made at all regarding the A's situation."
No, no final determination, but the trendline is clear. From what we're hearing, the situation is indeed at a standoff: there's virtually no hope of a new ballpark in Oakland — something local officials are reluctantly admitting, despite some chat about a new stadia development at the Coliseum site — which meets one of Bud Selig's conditions for a move. The issue remains Giants opposition to giving up a lucrative part of their territory. San Jose demos are extremely desirable, so you can understand why the Giants want to keep Silicon Valley in its footprint. Otherwise, everything is in place: San Jose and the A's arranged for land purchases before the state closed down all city and county redevelopment agencies, a move that realistically spelled the end to a new-ballpark quest in downtown Oakland.
This all places Selig in a delicate position. Territories are taken very seriously in all of professional baseball, and changes to them are not light undertakings. Forcing a team to give up part of its territory really isn't done, so unless Selig can broker a deal, the A's will be stuck in Oakland for the future — unless another market (viva Las Vegas!) beckons.
RELATED STORIES: Oakland bows out of Victory Court site for new A's ballpark; Court ruling clarifies San Jose, Escondido ballpark statuses; San Jose to sell A's ballpark land at huge loss; Oakland player plan depends on new ballpark; Obstacles to new ballparks in California: not as bleak as expected; San Jose rushing to acquire land for Athletics ballpark; Could Oakland bar A's from moving?; Cal budget issues could alter San Jose, Oakland plans for A's ballpark; Beware folks peddling simple solutions to complex problems; Oakland moves forward on environmental study of A's ballpark site; Oakland may be in better financial shape to host new A's ballpark; Oakland pitches new waterfront site for new A's ballpark; As Giants win World Series, Athletics ballpark status in limbo
—-
Share your news with the baseball community. Send it to us at editors@augustpublications.com.
Are you a subscriber to the weekly Ballpark Digest newsletter? You can sign up for a free subscription at the Newsletter Signup Page.
Join Ballpark Digest on Facebook and on Twitter!
Follow Ballpark Digest on Google + and add us to your circles!