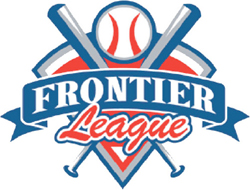 A new Joliet team could be entering the independent Frontier League for the 2011 season if the city on Monday approves a sale of the Silver Cross Field lease from the current Joliet JackHammers (independent; Northern League) ownership.
The city is expected to debate a sale of the lease to a group led by Alan Oremus on Monday; if all goes well the sale of the lease and other physical assets, as well as a new lease, could be approved.
Joliet officials have been eager to have a Frontier League team placed at Silver Cross Field and showed up at league meetings last week to lobby their cause. Still, it took a couple of days to work out a deal. The delay was because of a territorial issue: the owner of the Windy City Thunderbolts was seeking a $200,000 indemnification payment because Joliet was within 30 miles of his territory. After negotiations, that price came down, and an agreement was struck. Once an agreement was reached, the path was paved on admitting Joliet — though, we stress, nothing is finalized. There's a need to finalize things very, very soon, as league schedules need to be released.
If there is a Frontier League team in Joliet, there's a larger question: How this could affect the North American League. The whole premise that there would be four teams in a Midwest division. We'd expect some sort of statement on league intentions once Joliet's status is clarified.
RELATED STORIES: Joliet bid to enter Frontier League under consideration; Joliet city officials to lobby at Frontier League meetings; Joliet throws monkey wrench in league mergers; New for 2011: North American League; Three indy leagues joining forces for 2011?; Seals: Canaries in the coal mine?
Share your news with the baseball community. Send it to us at editors@augustpublications.com.
Subscribers to the weekly Ballpark Digest newsletter see features before they're posted to the site. You can sign up for a free subscription at the Newsletter Signup Page.
Join Ballpark Digest on Facebook and on Twitter!