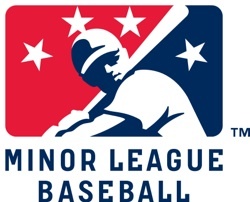 Talks between Major League Baseball and Minor League Baseball over a proposed contraction of 42 MiLB teams continue, with more politicos weighing in on the plan and several issues clarified.
Anyone expecting anything tangible arising from the Winter Meetings, still underway in San Diego, regarding contraction and realignment probably wasn't paying attention to what was being reported across multiple outlets. A meeting to discuss the proposal between MLB and MiLB negotiators was held last week on the eve of the Winter Meetings, with both sides reporting back to their members and alternatives to the 42-team contraction in the works. And there were plenty of meetings between MLB owners and their farm directors with MiLB owners apart from the general affiliate meetings that normally take place at the Winter Meetings. There seems to be some small movement on some lesser issues, however.
(Ballpark Digest has been intensively covering the ongoing PBA negotiations between Major League Baseball and Minor League Baseball, from the initial public revelation of MLB's plan for MiLB realignment to the release of specific insight into MLB's realignment proposal and the reaction of elected officials on MiLB's behalf around the country. Recently, Ballpark Digest publisher Kevin Reichard outlined how MiLB could address MLB's concerns without full-scale contraction., while contributing editor Jesse Goldberg-Strassler looked at the last time MiLB suffered a mass contraction.)
In addition, we're seeing some other issues raised as part of the contraction talks. A big one is a restructuring of affiliate arrangements between MLB and MiLB teams. Currently teams agree to two-year deals at a minimum, though in some cases extensions are signed that push termination dates to four or six years. Major League Baseball is proposing an overhaul that would give MLB teams sole power to choose affiliates, as well as create 10-year affiliations. On one hand, having a minimum affiliation length isn't a bad idea, but 10 years may be pushing it: a five-year deal may be a better idea. But there's pushback from MiLB teams, as they would be powerless to negotiate an affiliation deal with no leverage on their parts. Though most of the relationship between MLB and MiLB teams is nonnegotiable and set out in the PBA, there are some additional costs that can be negotiated and some sweeteners, such as an exhibition with the MLB parent. The MLB proposal puts all power on their side, and indeed the proposed 42-team contraction includes this angle: it includes new affiliates for the teams remaining. For instance, in the proposal the Bowling Green Hot Rods would rise from Low A to a Class AA Southern League team and assume the Cincinnati Reds affiliation.
One bit of news on the political side: presidential candidate and U.S. Senator Elizabeth Warren (D-MA) issued a statement decrying the proposed contraction, in partnership with U.S. Senator Ed Markey (D-MA). The letter cites the economic impact felt in communities across the country should the 42-team contraction occur, using the Lowell Spinners (Short Season A; NY-Penn League) as an example. You can read the full letter here, but this is the money quote:
Major League Baseball's threat to end the Major League affiliations of the Spinners and 41 other teams is a slap in the face to Lowell, and to communities across the country. In 2017, the Spinners and the City of Lowell invested almost $1 million to upgrade the field's lights and the playing surface and make other improvements to ensure that stadium quality exceeded the requirements for a minor league team affiliated with the Red Sox. And Congress, in May 2018, created a minimum wage exemption for Minor League Baseball players – which we continue to oppose – ostensibly to help reduce costs and ensure the viability of minor league teams across the country.
On behalf of our constituents in Lowell and baseball fans across the Commonwealth, we ask you to proposal strongly reconsider this ill-advised proposal. The economic and cultural damage from this proposal will be felt by the teams, their employees, baseball fans, and local communities that have remained strong local partners to these teams for the decades. We reiterate our strong Minor League opposition to any efforts to eliminate or disaffiliate the Spinners and dozens of other Minor League teams.
As noted earlier, talks continue. And, if anything, discussions at the Winter Meetings yielded a wide array of takes on the contraction issue, as well as some explanations of underlying motives. To portray this as an MLB vs. MiLB issue is a fatally simplistic view of the situation. Yes, MLB teams are working to lessen the power of MiLB in the overall affiliate situation. But this is also a case of MLB vs. MLB, with teams focused on analytics as the primary driver of player development taking aim at MLB teams that combine both analytics and traditional scouting. The former says they can identify and groom the best players without needing to pay for a large farm system; the latter says surprises happen and that player development is an art as much of a science, creating a need for patience and a larger number of players under contract. (This is not a small-market vs. large-market battle: there are small-market teams committed to a larger number of players in development, and there are large-market teams want to scale back the MiLB player payroll.) There are plenty of MLB teams unhappy with the specifics of this plan, and the lesser number of players under contract is a prime reason why. (The other prime reason: MLB owners figured out they'd be hit with a barrage of lawsuits should contraction happen.)
Then there's the whole MLB vs. labor angle. The current agreement ends Dec. 1, 2021, and there has been plenty of grumbling about the need to reward players in the next agreement. There are certainly impacts on the player side in the contraction plan. The player draft would be moved from June to August, with contracted players reporting to camps and undergoing instruction before beginning their professional on-field careers the following year. (Player contracts would not kick in until the season after they are signed.) This is being called the "Houston plan" for player development, named for the Houston Astros staffers proposing it. For a college player whose season ends in May with a conference tourney, they'd cool their jets until the fall and then hit the field again the following April. In addition, the draft would be trimmed to 20 rounds from the current 40, limiting the number of players under minor-league contracts to 150 players. Certainly every agent out there would prefer their clients begin their pro development immediately after exhausting their college eligibility or high-school career. It's not entirely clear how committed MLB teams are to running extended development camps, or whether this is merely an attempt to create a negotiating chip when MLB/player negotiations open. Remember: both MLB Commissioner Rob Manfred and Deputy Commissioner Dan Halem are labor lawyers – Bud Selig, for all his faults, had plenty of experience in player development as Brewers owner and did bring that perspective to the table.
So talks will continue. One thread seems to be that no one sees this resolved quickly. Indeed, a concern raised by many MiLB owners is that MLB negotiators would be happy to see drawn-out talks, in the hopes that MiLB teams with nothing to lose (i.e., most of Triple-A and Double-A) will cease to support lower-level teams slated for change or contraction. Right now the industry seems united in opposition to MiLB contraction–and the challenge will be for MiLB to maintain that opposition over time.
RELATED STORIES: The Last Great MiLB Contraction; Contraction Talks Continue Between MLB, MiLB–and Bernie Sanders; Sanders Slams MLB Over Contraction: Everything to Do With Greed; Addressing MLB's Player-Development Concerns Without Contraction; Legislators, Elected Officials, Owners React to MiLB Contraction Plan; More Details Emerge on MLB's Assault on Hometown Baseball; MLB/MiLB Negotiations: We're at the Beginning, Not the End; Radical MiLB Realignment Proposed by MLB