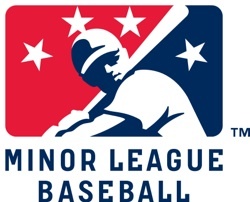 A new Utica, NY ballpark could be in the works, as officials are exploring the possibility of a Minor League Baseball-caliber facility within a proposed sports complex. 
Discussions are unfolding about the potential for several development concepts, all of which would include distinct amenities. The projects are in development stages and would take years to complete if they are finalized, but one of them would call for the construction of a new ballpark that would be surrounded by recreation fields.
The ballpark and recreation fields would be constructed as part of the Harbor Point project, an effort to bring new mixed-use development to the Erie Canal harbor. Recreation fields are envisioned as a potential tourism draw, but a ballpark that is built to minor league standards would factor into the plans as well. More from the Observer-Dispatch:
[Utica Harbor Point Development Corp. chairman Vincent] Gilroy said the Harbor Point plan calls for a baseball stadium that is up to Minor League Baseball standards.
There are other fields included in the harbor plans as well, though the sports they would cover have yet to be decided. Gilroy said the Harbor Point Development Corp. is discussing the matter with developers of the Nexus Center so both can complement each other.
"Utica becomes what it's like around Boilermaker Sunday every weekend, hopefully, as we're drawing people in to the Nexus Center or the harbor for games and stay in the hotels," Gilroy said. "You've been here for Boilermaker and it's crazy, but financially, it's a boon for the city. There's no reason we can't be that every weekend between (Harbor Point and the Nexus)."
Time will tell if this vision becomes a reality, but it would be interesting to see whether this helps facilitate discussions of bringing affiliated MiLB back to Utica. At least two NY-Penn League teams are on the market. Utica last had an MiLB team in 2001, the final season of the Utica Blue Sox (Short Season A; NY-Penn League) before the club relocated to Aberdeen, MD. The Blue Sox played at Donovan Stadium at Murnane Field, a ballpark that is currently used by a Perfect Game Collegiate Baseball League club that uses the Blue Sox name.