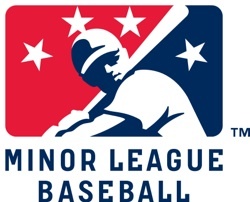 Major League Baseball could scale back its financial commitment to Minor League Baseball and lead to contraction if forced to pay players a minimum wage, warns MiLB President Pat O'Conner.
Right now Major League Baseball pays the salaries for MiLB players and coaches, as well as some associated expenses and occasional special expenditures. MiLB pays the rest of the operating expenses. The U.S. Senate passed an omnibus spending bill that would exempt Minor League Baseball players from labor laws, effectively maintaining the current financial structure and prevent them from being paid a minimum wage. Major League Baseball has long viewed minor league players as apprentices and seasonal employees, paying them as little as $1,100 a month. The current spending bill would maintain the status quo.
The issue first popped up in 2014 when three former farmhands filed suit in federal court seeking a minimum wage for MiLB players. Since then the lawsuit has been considerably scaled back (Florida and Arizona players were exempted, and the focus was narrowed to California teams), but the issue of a minimum wage is still an issue in both MLB and MiLB circles. And with the operating agreement between MiLB and MLB set to be renewed in 2020, the issue of professional baseball funding and commitments is certainly on the minds of MiLB officials. In an interview with Baseball America, O'Conner says a rise in MiLB player payments could conceivably lead to a contraction in Minor League Baseball:
"To me, it's fairly simple. If Major League Baseball experiences a tremendous increase in its cost of labor, it will reduce the number of players it offers to Minor League Baseball, or it will come to Minor League Baseball and expect us to pay a portion of that increase in cost. Either one of those are catastrophic to our business model."…
"If the cost of that talent is doubled or tripled, which could happen under an FLSA basis, MLB is not going to pay that much money for the talent. They're not going to pay. They're going to do one of two things: They're going to say, 'If 160 (minor league) teams is going to cost (this much), we're just going to cut down on the number of teams. We're not going to pay for 160. We'll pay for 80. We'll pay for 100.' Then the other 60 or 80 that are left without players, if they want to stay in business, they're going to have to pay for their own players. … You might lose half of the (league). You don't know. You might lose leagues. You might lose cities in leagues. Nobody knows, but the fact of the matter is one of two things is very likely to happen: MLB is either going to cut back on the number of teams it provides, or (MiLB) is going to have to start paying salaries."
As O'Conner notes, nobody knows what will happen. But there's plenty of concern about this issue in MiLB circles.
RELATED STORIES: Report: Spending Bill Could Exempt MiLB Players From Labor Laws; MiLB Player Wages Class Action Suit is Back; Plaintiffs Granted Appeal in MLB Wages Lawsuit; No Class Action for MiLB Player-Wage Lawsuit–For Now;Debate Rages Over MiLB Overtime Legislation; Legislation Would Exempt MiLB Players From Overtime Regs; Lawsuit seeks more money, freedom for Minor League Baseball players