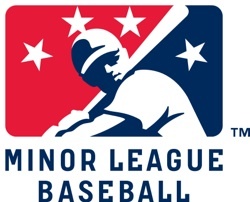 Grady Fuson, a Special Assistant to the General Manager for the Oakland A's, has won the 10th annual Sheldon "Chief" Bender Award. Minor League Baseball presents the award annually to an individual with distinguished service who has been instrumental in player development. 
The award honors Bender as a long time front office executive and consultant who spent 39 years with the Cincinnati Reds. Fuson will receive his award at the Baseball Winter Meetings Banquet on Sunday, December 10, at the Walt Disney World Swan and Dolphin Resort in Orlando, Florida.
Fuson began his career as an area scout for Oakland in 1982 and has spent nearly three decades in the Athletics organization. He played a prominent role in drafting a number of players that would go on to illustrious careers with the organization, including Eric Chavez, Tim Hudson, Mark Mulder and Barry Zito, and led the Athletics to the playoffs five times in seven years from 2000-2006.
Following a stint as the Assistant General Manager of the Texas Rangers from 2002-2004, Fuson went to the San Diego Padres in 2005. With the Padres, he served one year as a Special Assistant to the General Manager followed by four more years as the Vice President of Scouting and Player Development. He returned to the Athletics organization in 2010 as a Special Assistant to the General Manager.
"I am honored and very humbled to receive such a distinguished award," said Fuson. "To be put in the same arena with the past winners is something I will cherish."
"We are thrilled that Grady is receiving the Chief Bender Award from minor league baseball," said Athletics General Manager David Forst. "Over his 36 years in the game, Grady has positively impacted every facet of our organization, serving as a teacher and mentor to generations of Oakland A's. His commitment to the players and to our scouting and player development staffs is unwavering and this honor is incredibly well deserved."
"Grady Fuson's dedication to the scouting and player development profession over the last 36 years has been extraordinary and is something that would make "Chief" Bender proud," said Minor League Baseball President & CEO Pat O'Conner. "Grady is the epitome of a true "baseball man," and it is my pleasure to present him with the Sheldon "Chief" Bender Award."
Fuson spent two years as a minor league infielder with the Salem Senators of the Northwest League from 1978-79. He later served as the head baseball coach at the University of Puget Sound in Washington before embarking on his scouting career.