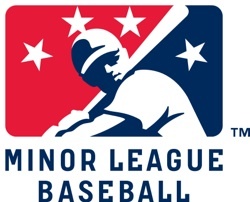 Wichita Mayor Jeff Longwell says he expects to announce by the end of the year that an affiliated Minor League Baseball team is moving to his city — which would come as a surprise to many in the sport.
The report in the Wichita Eagle had many in the sport buzzing, and we spent a huge chunk of time yesterday with team owners and baseball insiders chatting up the issue. Longwell is pushing either an overhaul of Lawrence-Dumont Stadium or a new facility in order to attract an affiliated team. And while work has begun on the project, a more extensive plan depending on an MiLB team and backed by STAR bonds is awaiting a team commitment. From the Eagle:
"By the end of this calendar year, we feel confident that we will be able to announce a team, who the team is, all of the above," Longwell told The Eagle Tuesday afternoon. "We hope that we can complete all of those conversations by the end of this year and be able to announce a contract in place."
Longwell would not say if there was a frontrunner for relocation or what their affiliation would be.
"I know people are hungry and eager for what news can come out of our discussions," Longwell said. "There's a reason why we have to be so guarded."
"It's a process that doesn't allow to say 'Here's who we are trying to bring to Wichita,'" he added. "Because at that point in time, there's a half a dozen other cities that will want to go after them."
Here's a tell: Longwell says he has been talking with individual teams about a move to Wichita. But that's not the way Minor League Baseball works, as individual teams cannot talk to a city like Wichita without receiving permission from the powers that be, both in MiLB and a league office. Unless there's been a secret application to explore a territory and a team is going rogue, there's no way to know if Longwell has had realistic talks about bringing in an MiLB team. It's no secret the Texas League views Wichita as outside its footprint, as does the Midwest League. There are no PCL teams that appear to be available for a move. The talk that a half-dozen teams would want to move to Wichita doesn't seem to be a viable assertion.
The irony is that Wichita has a perfectly good independent team with local ownership, the Wichita Wingnuts (independent; American Association). The American Association has a great record of new ballpark being part of urban revitalization efforts: CHS Field, home of the St. Paul Saints, should be the blueprint for any Lawrence-Dumont Stadium changes, as that ballpark is central to Lowertown revitalization. The same lessons can be learned for Shaw Park, home of the Winnipeg Goldeyes.
RELATED STORIES: Wichita Approves Ballpark Spending — But Downplays MiLB; Sedgwick County Approves TIF District for Wichita Ballpark; Wichita Signs Off on Bond District for Ballpark; Wichita Wingnuts Weigh on Wichita's Ballpark Pursuit; Debate Over New Wichita Ballpark Continues; Wichita Making Push for MiLB Team; Lawrence-Dumont Stadium Could be Demolished; Wichita Approves STAR Bonds for Ballpark; Wichita Schedules Hearing on Ballpark Plan; Wichita Prepping Bid for Texas League Return; Texas League Not Interested in Lawrence-Dumont Renovation; Should Wichita Pursue Texas League Team?