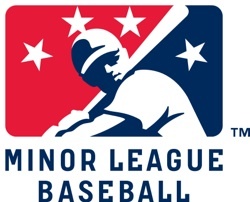 Details are coming out about the 2018 Winter Meetings, which are set to take place in Las Vegas. 
The annual event has its host sites lined up for the next couple of years. The 2017 event will take place in Orlando, where it will be staged at the Walt Disney World Swan and Dolphin Resort from December 10-14. Las Vegas will get its turn in 2018, when the Winter Meetings arrive in the city on the week of December 9.
Las Vegas has not hosted the Winter Meetings since 2008. In that year, several different venues were used, as business for Major League Baseball was conducted at the Bellagio Hotel and Casino, while the Hilton served as the host hotel for Minor League Baseball. A third venue–The Las Vegas Convention Center–was used for the trade show.
The arrangement will be much different in 2018, as Mandalay Bay is going to stage the Winter Meetings. It is believed that this will allow for an improved experience, something planners are emphasizing as they gear up for the event. More from the Las Vegas Review-Journal:
51s president Don Logan said a group started pushing for the winter meetings to come back to Las Vegas four years ago. Logan said the 2008 event struggled with Minor League Baseball at the Hilton, Major League Baseball at the Bellagio and the trade show at the Convention Center.
"It's going to be so good at the Mandalay Bay. It's state of the art, beautiful, brand new," Logan said. "Everybody is right there. Everything is right there. You'll get a lot more business done.
"It's going to be the winter meetings from a venue perspective in terms of productivity and accessibility and everything that there's ever been."
Logan said the 51s would be involved in helping Major League Baseball and Minor League Baseball plan an event that will make it a memorable experience.
The 2016 Winter Meetings took place at the Gaylord National Resort & Convention Center in National Harbor, MD.