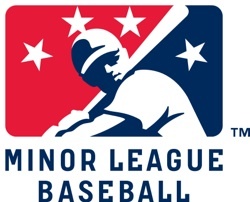 As local officials consider the path to a new Wichita ballpark, it's clear what needs to happen on the city's end to procure financing for a facility, but obtaining a team may be a considerably more challenging task than they realize.
Wichita is looking to spend up to $65 million on a replacement for venerable Lawrence-Dumont Stadium, former home to affiliated ball and currently home to the Wichita Wingnuts (independent; American Association) and the National Baseball Congress. The current financial plan is to float $40 million in STAR (sales tax revenue) bonds, where increased sales taxes generated by a project would be used to back and pay down bonds issued to fund the project. The state has already given preliminary approval to STAR bonds. Another $20 million would be generated by issuing creating a TIF (tax-increment financing) district. The city knows what it wants:
The bonds must be sold by June 1, and [Mayor Jeff] Longwell expects architectural planning to begin as early as late summer. The stadium project, which would include a National Baseball Congress museum and restaurant, a pedestrian bridge and new parking structures, would be the centerpiece for the city to push for more development near the river.
"We're looking for more bars and restaurants and opportunities that will coincide with the activities surrounding the baseball," Longwell said. "I want to see us get to the point where the community will consider that whole area a gathering place."
Longwell said nothing from Lawrence-Dumont Stadium will be saved except possibly a nostalgic item such as a foul pole. The current inhabitants, the Wingnuts, an independent team playing in the American Association, would also be displaced in favor of an affiliated team.
Longwell says he's talking to multiple Major League Baseball teams about a move to Wichita, but in this situation the power lies within Minor League Baseball: markets are awarded by MiLB to a specific team, avoiding any sort of bidding and competitive situation. (In the past, teams could talk with anyone about a move; now they need MiLB clearance.) And although nothing official has come down the pike, we can guess what kind of team could possibly be headed Wichita's way, based on conversations we've had with MiLB owners and GMs the past month.
It seems highly unlikely the Class AA Texas League would expand its footprint to include Wichita. Yes, Wichita is only four-plus hours from Springfield, and Wichita was indeed a former Texas League town, but teams and league leaders are very cognizant of footprints these days, and Wichita pushes that footprint to the north. And with both Amarillo and Lubbock talking new ballpark should the San Antonio Missions move, the Texas League doesn't need to expand its footprint to accommodate a new market.
So that leaves one league geographically able to potentially supply a franchise: the Triple-A Pacific Coast League. As a Pacific Coast League market, it would be larger than a successful market like Reno and smaller than El Paso. Sitting in the middle of the country, it would be at a convenient crossroads for scheduling.
We had mentioned the Missions, and it would be a logical bet that Wichita is being positioned as a Plan B should a new San Antonio ballpark for a Triple-A team fall through — or if the Elmore Sports Group makes the decision to keep the Double-A team in San Antonio if a more modest ballpark solution comes down the pike. (The potential of MLS in San Antonio does change the sports-funding landscape.) PCL teams available to move don't hit the market very often, and we have already seen the Elmore Sports Group negotiate with San Antonio about moving the Colorado Springs Sky Sox there. Wichita and Colorado Springs are comparable markets when it comes to population, and it's no secret MLB teams don't like their young pitchers crafting their tools in the high-altitude ballpark. So, getting back to the premise of this article: yes, a lot of things need to happen before Wichita lands an affiliated team — and much of it outside the control of city officials. But then again, nothing on the MiLB side is written in stone, either, so things could change in coming months.
RELATED STORIES: Wichita Making Push for MiLB Team; Lawrence-Dumont Stadium Could be Demolished; Wichita Approves STAR Bonds for Ballpark; Wichita Schedules Hearing on Ballpark Plan; Wichita Prepping Bid for Texas League Return; Texas League Not Interested in Lawrence-Dumont Renovation; Should Wichita Pursue Texas League Team?