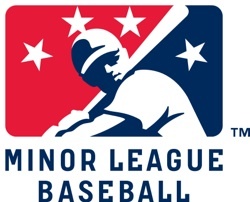 In order to construct a new ballpark, Wichita officials are considering the possibility of tearing down Lawrence-Dumont Stadium. 
Wichita has made strides in recent months to build a new ballpark, which it is hoping will lead to the return of Minor League Baseball. The city took a step toward authorizing sales tax and revenue (STAR) bonds for the ballpark in December, and is still looking into its next tasks in the process.
One thing that officials are anticipating is that Lawrence-Dumont Stadium will have to be demolished in order to clear the way for a brand new ballpark. Wichita mayor Jeff Longwell cited Lawrence-Dumont Stadium's current infrastructure issues as something that limits its viability in the long run. More from KAKE.com:
"What we recognize now is there's really nothing to save over there," said Mayor Jeff Longwell.  He said the stadium's infrastructure is in bad shape including the plumbing.  He says the stadium concrete is crumbling.  He wants to have a ground breaking next year.
Lawrence-Dumont was a "Works Projects Administration" project during the great depression, opening in 1934.
Longwell said, "We are in the process of putting together all of the finance packages needed to build a new Lawrence Dumont Stadium," Longwell said.
He said Star Bonds will be used in the financing.  He said the next step is to hire an architect to move forward with plans.
Up to this point, it has looked as if Wichita's pursuit of affiliated baseball would lead to a plan for a new ballpark. Last summer, then-Texas League president Tom Kayser indicated that a new facility rather than a Lawrence-Dumont Stadium renovation was a more realistic path to obtaining a new franchise.  Wichita has not had affiliated baseball since the Wichita Wranglers (Class AA; Texas League) relocated after the 2007 season.
Longwell told KAKE that the timeline for the project has not been finalized. If Lawrence-Dumont Stadium is demolished, Wichita will work to find a temporary venue for the National Baseball Congress World Series, which is held at the ballpark annually. Lawrence Dumont-Stadium is also home to the Wichita Wingnuts (independent; American Association).
RELATED STORIES: Lubbock Ballpark Proposal Being Studied; Amarillo: New Ballpark Won't Open Until 2019; Amarillo Still Considering Ballpark; City Suspends Planning on San Antonio Triple-A Bid; Wichita Prepping Bid for Texas League Return; Should Wichita Pursue Texas League Team?; Lubbock Passes on Ballpark Vote; Lubbock: Let's Slow Down New Ballpark Talk; Lubbock Poised to Steal Missions from Amarillo?; Amarillo Waits While San Antonio Plan Develops; No Plans For Releasing San Antonio Study; Amarillo Officials Look at Hotel Taxes for Ballpark Construction;Elmore Sports Group Confirms Potential Sky Sox Move to San Antonio;Colorado Spring Sky Sox to San Antonio? Maybe; New Amarillo Ballpark Cost: $48.4 Million;Amarillo debating play for San Antonio Missions; Amarillo voters approve new downtown ballpark; Will vote really decide Amarillo ballpark fate?; Road map for Texas League to Amarillo;Amarillo companies commit to ballpark suites; Debate over new Amarillo ballpark rages on;Amarillo ballpark battle in works this fall; Future of new Amarillo ballpark in doubt