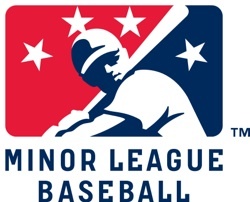 Minor League Baseball has announced that Greenville, SC, home of the Greenville Drive (Low A; Sally League), will host the 2017 Promo Seminar. The event will take place at the Greenville Hyatt Regency from September 26-28. 
The three-day seminar offers attendees the opportunity to recap the successes and challenges of the previous season and share ideas with their colleagues. The event also features a community service project, trade show, job fair and a variety of speakers making presentations and moderating sessions on topics including sales and marketing, promotions, community and media relations, stadium operations and more.
Minor League Baseball has a longstanding history in Greenville, dating back to 1907 in the South Carolina League. Greenville and the surrounding area is the fastest growing urban area in South Carolina and Greenville has been named one of the "Top 10 Fastest Growing Cities in the U.S." by CNN Money and the 13th "Best City for Young Professionals" by Forbes.
"We are honored to bring one of Minor League Baseball's premier events, the Promotional Seminar, to Downtown Greenville and the Upstate of South Carolina for the first time," said Greenville Drive Owner and President Craig Brown. "We are excited to show off the award-winning Downtown in which we live, work and play, as well as showcase the unique private/public partnership that we share with the City of Greenville. We thank Minor League Baseball for choosing Greenville as the 2017 host site, and VisitGreenvilleSC and the City of Greenville for their role in bringing the Promotional Seminar to Greenville."
The Hyatt Regency Greenville, which features over 330 guest rooms, will serve as the seminar's host hotel and is located in the heart of Greenville. The hotel is part of the NOMA Square and is within walking distance of over 60 restaurants and shops. The luxury hotel is provides visitors with Southern hospitality and a taste of Greenville's rich heritage.