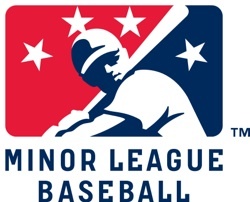 A lawsuit seeking to overturn the Minor League Baseball contract system has been granted preliminary class-action status by a federal magistrate, as former players argue that low pay, mandatory overtime and lack of collective bargaining rights violates state and federal wage laws.
The lawsuit, originally filed by three players but since expanded to 43 former MiLB players, says Major League Baseball fails to meet minimum-wage requirements with a pay scale that begins at $1,000 a month and rises to $2,150 at Triple-A. That level of pay, which doesn't include workouts and spring training, is unlawful, rendering the uniform player contract void. (Though the lawsuit concerns MiLB contracts for players, Minor League Baseball is not a party to the lawsuit; the Office of the Commissioner and 22 MLB teams are named parties.)
The lawsuit argues that the while some players may receive large bonuses, most receive an average of $2,500 and are paid $7,500 or less for a season of work. Those low wages, combined with a lack of freedom to move between teams or even retire, violate state and federal wage laws. U.S. Magistrate Joseph Spero ruled today that the lawsuit can proceed with a class-action status, bringing all MiLB contracted players into the suit. From SFGate:
Spero did not rule on the merits of the wage claims, and left the door open to future challenges to the legitimacy and scope of the suit. Baseball officials contend, among other things, that the suit must be dismissed because federal wage and hour laws do not apply to "seasonal amusement and recreational establishments" that operate no more than seven months per year.
But for now, the ruling allows anyone who has played in the minor leagues since 2011 to join in the suit, said Bruce Simon, a lawyer for the players. He said about 10,000 past and present minor-leaguers are eligible.
Simon said the suit, and Spero's ruling, reflect "the reality … that Major League Baseball controls the whole situation. That's why there's a uniform player contract."
Teams excluded from the lawsuit: Atlanta Braves, Baltimore Orioles, Boston Red Sox, Chicago White Sox, Cleveland Indians, Philadelphia Phillies, Tampa Bay Rays and Washington Nationals.
This is just one of many legal steps before a final resolution, but it's a big one: we're guessing MLB's attorneys put a lot of effort opposing a class-action status, and if the decision went the other way, there's a chance the lawsuit would have fizzled out. This is a case to watch closely: this is certainly a potential decision that could uproot the current MLB/MiLB relationship, especially with PBA negotiations upcoming for 2020. MiLB teams benefit economically from free labor on the field plus some additional reimbursements (coaches, hotel rooms, etc.). We've heard a few whispers from MiLB owners expressing great concern over this lawsuit. If the pay scale for MiLB players is overhauled, there's the significant chance MLB teams could demand MiLB teams pick up more costs of player development — especially with some MiLB teams selling for more than $30 million as of late.
RELATED STORIES: Lawsuit seeks more money, freedom for Minor League Baseball players