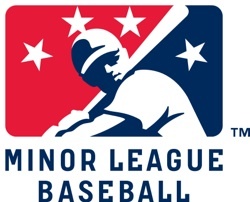 It's not final, but there are reports that 20-second pitch clocks could be on deck for Double-A and Triple-A MiLB leagues for the 2015 season, as MLB tests strategies for speeding the pace of play in affiliated baseball.
Speeding the pace of play has been an issue for MLB leaders in the last year, and this saw the implementation of several rule changes in the Arizona Fall League designed to shorten games. It's not a new concept: the independent Northern League originally launched with a pitch clock (it was abandoned after deemed to be not very workable), and the independent Atlantic League spent a great amount of time last year looking at changes to speed play.
The proposed rule changes are pretty simple. When it comes to the clock, a pitcher must deliver the ball to the plate in 20 seconds; if not, the batter is awarded an automatic ball. The time spent on pitching changes would be timed, rather than measured by the number of warmups allowed the incoming pitcher. And a batter would be forced to leave one foot in the batters box once the at-bat begins.
All of these are reasonable and were not found to affect play much in the Arizona Fall League. It will be interesting to see if they make a huge difference at the MiLB level.