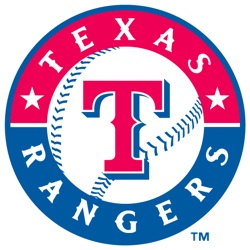 It's been a rough year for the grounds crew at Rangers Ballpark in Arlington, with last night's batting practice scrapped after a bad pipe behind the pitchers mound caused a sinkhole in the turf.
The issue: the broken pipe flooded the middle of the infield, causing a sinkhole. It was caught before the game, as the grounds crew dug down and fixed the pipe, which was at least three feet underground. While the repairs caused the cancellation of batting practice, work was completed in plenty of time for play to begin.
About an hour before the game was scheduled to start, the repair was complete and the grass behind the mound had been put back in place. Workers even used a hose hooked to the repaired pipe to water the infield grass and dirt.
While the Indians entered the game with an eight-game losing streak, and 12 losses in a row on the road, Cleveland manager Terry Francona said there were no Bull Durham-like shenanigans by his team trying to get a day off.
"I didn't do it," Francona said with a chuckle about the reference to a scene in the Kevin Costner baseball movie. "We're not there yet. We're frustrated, but we're not there."
It's not the first time play was impacted because of turf conditions at Rangers Ballpark in Arlington: two weeks ago a Rangers/Diamondbacks game was cancelled because the crew failed to get the tarp out in time before a huge thunderstorm.
—-
Share your news with the baseball community. Send it to us at editors@augustpublications.com.
Are you a subscriber to the weekly Ballpark Digest newsletter? You can sign up for a free subscription at the Newsletter Signup Page.
Join Ballpark Digest on Facebook and on Twitter!
Follow Ballpark Digest on Google + and add us to your circles!