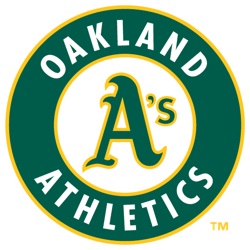 With no redevelopment money available for a new ballpark, Oakland officials are floating a plan to use foreign investments to pay for new sporting facilities — including a new Athletics ballpark.
It's a wonky plan, to be sure. The federal EB-5 program basically allows foreign investors and their famlies to buy a green card if they invest a million dollars in a U.S. development project that creates at least 10 jobs. From the San Jose Mercury News:
And Mayor Jean Quan has been wooing Chinese investors to put their money behind the Victory Court ballpark and Coliseum City project, which includes hotels, a convention center, shops and new facilities for the Raiders and Warriors, as well as a ballpark alternative. Those projects are too vast to be paid for with only foreign capital, Quan said, but the city is looking at EB-5 visa money as a significant funding source.
Chinese investors, she said, "are very interested in EB-5 and always want to know what things are possible."
An $8 million office tower was built using the proceeds of EB-5 investments.
Oakland is looking at paying for a lot of things from EB-5 investments — a big development surrounding the existing O.co Coliseum and Oracle Arena, including upgrades to those facilities, as well as a new Victory Square ballpark for the Athletics. That's a pretty tall order for a federal program that yielded only 1,403 successul applications across the entire nation in 2011.
RELATED STORIES: Court ruling clarifies San Jose, Escondido ballpark statuses
—-
Share your news with the baseball community. Send it to us at editors@augustpublications.com.
Are you a subscriber to the weekly Ballpark Digest newsletter? You can sign up for a free subscription at the Newsletter Signup Page.
Join Ballpark Digest on Facebook and on Twitter!
Follow Ballpark Digest on Google + and add us to your circles!