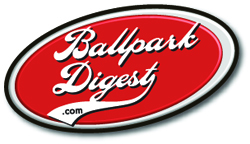 What teams have upcoming affiliation deals, and which ones are tied long-term to their parent teams? We list them all here in anticipation of the next affiliation dance, due for the 2021 season.
Every two years MLB and MiLB teams renew their affiliation deals. Here's a current listing of the affiliate status for all MLB and MiLB teams.
A player-development contract between a Minor League Baseball team and a Major League Baseball team runs for at least two years, through the end of an even-numbered season. The assumption is that both sides will honor the current deal before deciding to embark on a new deal. The agreements currently up for renewal are in bold, though we expect many of them to be renewed.
Upcoming deadlines to note: in the period of Sept. 16-30, unaffiliated teams talk with other unaffiliated teams after filing paperwork with MiLB.
Affiliates do not change often, so the assumption is that the current team partnerships will be extended.
| | | | |
| --- | --- | --- | --- |
| Class AAA | Current Team | Future Team? | Status |
| Albuquerque | Rockies | Rockies | Signed through 2022 |
| Buffalo | Blue Jays | Blue Jays | Signed through 2020 |
| Charlotte | White Sox | White Sox | Signed through 2020 |
| Columbus | Indians | Indians | Signed through 2020 |
| Durham | Rays | Rays | Signed through 2022 |
| El Paso | Padres | Padres | Signed through 2022 |
| Fresno | Nationals | Nationals | Signed through 2020 |
| Gwinnett | Braves | Braves | Owned by Braves |
| Indianapolis | Pirates | Pirates | Signed through 2020 |
| Iowa | Cubs | Cubs | Signed through 2022 |
| Las Vegas | Athletics | Athletics | Signed through 2020 |
| Lehigh Valley | Phillies | Phillies | Signed through 2020 |
| Louisville | Reds | Reds | Signed through 2020 |
| Memphis | Cardinals | Cardinals | Partly owned by Cardinals; signed through 2020 |
| Nashville | Rangers | Rangers | Signed through 2022 |
| Norfolk | Orioles | Orioles | Signed through 2020 |
| Oklahoma City | Dodgers | Dodgers | Signed through 2020; partly owned by Dodgers owners |
| Omaha | Royals | Royals | Signed through 2022 |
| Pawtucket | Red Sox | Red Sox | Signed through 2020 |
| Reno | D-Backs | D-Backs | Signed through 2020 |
| Rochester | Twins | Twins | Signed through 2020 |
| Round Rock | Astros | Astros | Signed through 2022 |
| Sacramento | Giants | Giants | Signed through 2020 |
| Salt Lake | Angels | Angels | Signed through 2022 |
| San Antonio | Brewers | Brewers | Signed through 2020 |
| S/W-B | Yankees | Yankees | Signed through 2020; partly owned by parent Yankees |
| Syracuse | Mets | Mets | Owned by New York Mets |
| Tacoma | Mariners | Mariners | Signed through 2022 |
| Toledo | Tigers | Tigers | Signed through 2020 |
| Wichita | Marlins | Marlins | Signed through 2020 |
| Class AA | | | |
| Akron | Indians | Indians | Signed through 2020 |
| Altoona | Pirates | Pirates | Signed through 2022 |
| Amarillo | Padres | Padres | Signed through 2020 |
| Arkansas | Mariners | Mariners | Signed through 2020 |
| Biloxi | Brewers | Brewers | Signed through 2020 |
| Binghamton | Mets | Mets | Signed through 2022 |
| Birmingham | White Sox | White Sox | Signed through 2020 |
| Bowie | Orioles | Orioles | Signed through 2020 |
| Chattanooga | Reds | Reds | Signed through 2020 |
| Corpus Christi | Astros | Astros | Owned by Astros |
| Erie | Tigers | Tigers | Signed through 2020 |
| Frisco | Rangers | Rangers | Signed through 2020 |
| Harrisburg | Nationals | Nationals | Signed through 2020 |
| Hartford | Rockies | Rockies | Signed through 2020 |
| Jackson | D-Backs | D-Backs | Signed through 2020 |
| Jacksonville | Marlins | Marlins | Signed through 2020 |
| Midland | Athletics | Athletics | Renewed, not announced |
| Mississippi | Braves | Braves | Owned by Braves |
| Montgomery | Rays | Rays | Signed through 2020 |
| New Hampshire | Blue Jays | Blue Jays | Signed through 2020 |
| NW Arkansas | Royals | Royals | Signed through 2022 |
| Pensacola | Twins | Twins | Signed through 2020 |
| Portland | Red Sox | Red Sox | Signed through 2022 |
| Reading | Phillies | Phillies | Signed in perpetuity, as Phillies are partial owner |
| Richmond | Giants | Giants | Signed through 2020 |
| Rocket City | Angels | Angels | Signed through 2022 |
| Springfield | Cards | Cards | Owned by Cards |
| Tennessee | Cubs | Cubs | Signed through 2022 |
| Trenton | Yankees | Yankees | Signed through 2022 |
| Tulsa | Dodgers | Dodgers | Signed through 2020 |
| High A | | | |
| Bradenton | Pirates | Pirates | Owned by Pirates |
| Carolina | Brewers | Brewers | Owned by Brewers |
| Charlotte | Rays | Rays | Partly owned by Rays |
| Clearwater | Phillies | Phillies | Owned by Phillies |
| Daytona | Reds | Reds | Signed through 2020 |
| Down East | Rangers | Rangers | Owned by Rangers |
| Dunedin | Blue Jays | Blue Jays | Owned by Blue Jays |
| Fayetteville | Astros | Astros | Owned by Astros |
| Florida | Braves | Braves | Signed through 2020 |
| Frederick | Orioles | Orioles | Signed through 2020 |
| Fredericksburg | Nationals | Nationals | Signed through 2020 |
| Fort Myers | Twins | Twins | Signed through 2022 |
| Inland Empire | Angels | Angels | Signed through 2022 |
| Jupiter | Marlins | Marlins | Owned by Marlins |
| Lake Elsinore | Padres | Padres | Signed through 2020 |
| Lakeland | Tigers | Tigers | Owned by Tigers |
| Lancaster | Rockies | Rockies | Signed through 2020 |
| Lynchburg | Indians | Indians | Signed through 2020 |
| Modesto | Mariners | Mariners | Majority owned by Mariners |
| Myrtle Beach | Cubs | Cubs | Signed through 2022 |
| Palm Beach | Cardinals | Cardinals | Owned by Cardinals |
| Rancho Cucamonga | Dodgers | Dodgers | Signed through 2020 |
| St. Lucie | Mets | Mets | Owned by Mets |
| Salem | Red Sox | Red Sox | Owned by Red Sox |
| San Jose | Giants | Giants | In perpetuity; partially owned by Giants |
| Stockton | A's | A's | Signed through 2020 |
| Tampa | Yankees | Yankees | Owned by Yankees |
| Visalia | D-Backs | D-Backs | Signed through 2020 |
| Wilmington | Royals | Royals | Signed through 2020 |
| Winston-Salem | White Sox | White Sox | In perpetuity; partly owned by White Sox |
| Low A | | | |
| Asheville | Rockies | Rockies | Signed through 2020 |
| Augusta | Giants | Giants | Signed through 2020 |
| Beloit | Athletics | Athletics | Signed through 2020 |
| Bowling Green | Rays | Rays | Signed through 2020 |
| Burlington | Angels | Angels | Signed through 2020 |
| Cedar Rapids | Twins | Twins | Signed through 2020 |
| Charleston | Yankees | Yankees | Signed through 2020 |
| Clinton | Marlins | Marlins | Signed through 2020 |
| Columbia | Mets | Mets | Signed through 2020 |
| Dayton | Reds | Reds | Signed in perpetuity |
| Delmarva | Orioles | Orioles | Signed through 2020 |
| Fort Wayne | Padres | Padres | Signed through 2020 |
| Great Lakes | Dodgers | Dodgers | Signed through 2020 |
| Greensboro | Pirates | Pirates | Signed through 2020 |
| Greenville | Red Sox | Red Sox | Signed through 2020 |
| Hagerstown | Nationals | Nationals | Signed through 2020 |
| Hickory | Rangers | Rangers | Owned by Rangers |
| Kane County | D-Backs | D-Backs | Signed through 2020 |
| Kannapolis | White Sox | White Sox | Signed through 2020 |
| Lake County | Indians | Indians | Signed through 2020 |
| Lakewood | Phillies | Phillies | Signed through 2020 |
| Lansing | Blue Jays | Blue Jays | Signed through 2020 |
| Lexington | Royals | Royals | Signed through 2020 |
| Peoria | Cardinals | Cardinals | Signed through 2020 |
| Quad Cities | Astros | Astros | Signed through 2020 |
| Rome | Braves | Braves | Owned by Braves |
| South Bend | Cubs | Cubs | Signed through 2022 |
| West Michigan | Tigers | Tigers | Signed through 2022 |
| West Virginia | Mariners | Mariners | Signed through 2020 |
| Wisconsin | Brewers | Brewers | Signed through 2022 |
| Short Season | | | |
| Aberdeen | Orioles | Orioles | Signed through 2020 |
| Auburn | Nats | Nats | Signed through 2018 |
| Batavia | Marlins | Marlins | Signed through 2020 |
| Boise | Rockies | Rockies | Signed through 2020 |
| Brooklyn | Mets | Mets | Owned by Mets |
| Connecticut | Tigers | Tigers | Signed through 2020 |
| Eugene | Cubs | Cubs | Signed through 2022 |
| Everett | Mariners | Mariners | Signed through 2022 |
| Hillsboro | D-Backs | D-Backs | Signed through 2020 |
| Hudson Valley | Rays | Rays | Signed through 2020 |
| Lowell | Red Sox | Red Sox | Signed through 2020 |
| Mahoning Valley | Indians | Indians | Signed through 2020 |
| Salem-Keizer | Giants | Giants | Signed through 2020 |
| Spokane | Rangers | Rangers | Signed through 2020 |
| State College | Cardinals | Cardinals | Signed through 2020 |
| Staten Island | Yankees | Yankees | Steinbrenners retain minority share of team |
| Tri-City Dust Devils | Padres | Padres | Signed through 2020 |
| Tri-City ValleyCats | Astros | Astros | Signed through 2020 |
| Vancouver | Blue Jays | Blue Jays | Signed through 2022 |
| Vermont | A's | A's | Signed through 2020 |
| West Virginia | Pirates | Pirates | Signed through 2020 |
| Williamsport | Phillies | Phillies | Signed through 2020 |
| Rookie | | | |
| Billings | Reds | Reds | Signed through 2020 |
| Bluefield | Blue Jays | Blue Jays | Owned by Blue Jays |
| Bristol | Pirates | Pirates | Owned by Pirates |
| Burlington | Royals | Royals | Owned by Royals |
| Colorado Springs | Brewers | Brewers | Signed through 2020; former Helena Brewers |
| Danville | Braves | Braves | Owned by Braves |
| Elizabethton | Twins | Twins | Owned by Twins |
| Grand Junction | Rockies | Rockies | Owned by Rockies |
| Great Falls | White Sox | White Sox | Signed through 2020 |
| Greeneville | Reds | Reds | Owned by Reds |
| Idaho Falls | Royals | Royals | Signed through 2020 |
| Johnson City | Cards | Cards | Owned by Cards |
| Kingsport | Mets | Mets | Owned by Mets |
| Missoula | D-Backs | D-Backs | Signed through 2020 |
| Ogden | Dodgers | Dodgers | Signed through 2020 |
| Orem | Angels | Angels | Signed through 2020 |
| Princeton | Rays | Rays | Owned by Rays |
| Pulaski | Yankees | Yankees | Owned by Yankees |