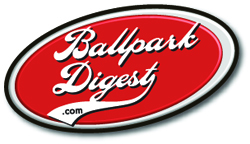 What teams have upcoming affiliation deals, and which ones are tied long-term to their parent teams? We list them all here in anticipation of the next affiliation dance, due for the 2021 season.
These are highly unusual times, as reflected in the uncertainty surrounding the state of Minor League Baseball in 2021 and beyond. To wit: with the expiration of the most recent Professional Baseball Agreement (PBA) between Major League Baseball and Minor League Baseball, MLB has announced it would be assuming control of MiLB and contracting MiLB from 160 teams to 120 teams. The MiLB league structures would be overhauled:
LOW A
California League (8 teams)
Florida State League (10 teams)
Sally League (12 teams)
HIGH A
Midwest League
Northwest League
Carolina League
New Mid-Atlantic League
The California League would remain at eight teams, while the Florida State League would cut back to 10 teams and the Sally League to 12 teams. It's less clear how the new High-A circuits would be arranged, save a cutback to the Northwest League to six teams, and there may be teams moving between the Low-A Sally League and the High-A Carolina League and a new Mid-Atlantic League. In particular, the Carolina League may end up being a real Carolina League. Affiliations would be 10 years, though some teams targeted for a five-year provisional license, with renewal contingent on ballpark upgrades.
The following Affiliate Dance table has a lot of question marks, reflecting what's been formally announced (in bold) and what is expected to happen, including shifts between leagues, the addition of new teams and the restructuring of leagues. You can read more about what's happening here.
Bold = affiliation deal has been announced
| | | | |
| --- | --- | --- | --- |
| Class AAA | Current Team | Future Team? | Status |
| Albuquerque | Rockies | Rockies | Confirmed |
| Buffalo | Blue Jays | Blue Jays | Confirmed |
| Charlotte | White Sox | White Sox | Confirmed |
| Columbus | Indians | Indians | Confirmed |
| Durham | Rays | Rays | Confirmed |
| El Paso | Padres | Padres | Confirmed |
| Fresno | Nationals | Rockies | Confirmed; will move to Cal League |
| Gwinnett | Braves | Braves | Owned by Braves |
| Indianapolis | Pirates | Pirates | Confirmed |
| Iowa | Cubs | Cubs | Confirmed |
| Las Vegas | Athletics | Athletics | Confirmed |
| Lehigh Valley | Phillies | Phillies | Confirmed |
| Louisville | Reds | Reds | Confirmed |
| Memphis | Cardinals | Cardinals | Confirmed; partly owned by Cardinals |
| Nashville | Rangers | Brewers | Confirmed |
| Norfolk | Orioles | Orioles | Confirmed |
| Oklahoma City | Dodgers | Dodgers | Confirmed; partly owned by Dodgers owners |
| Omaha | Royals | Royals | Confirmed |
| Reno | D-Backs | D-Backs | Confirmed |
| Rochester | Twins | Washington | New deal in place |
| Round Rock | Astros | Rangers | Confirmed |
| Sacramento | Giants | Giants | Confirmed |
| Salt Lake | Angels | Angels | Confirmed |
| St. Paul | N/A | Twins | Confirmed; Saints move from indy American Association to become top Twins farm team |
| San Antonio | Brewers | Padres | Confirmed; moving to Double-A Texas League |
| S/W-B | Yankees | Yankees | Partly owned by parent Yankees |
| Sugar Land | N/A | Astros | Confirmed; Skeeters jump to Triple-A from Atlantic League |
| Syracuse | Mets | Mets | Confirmed; owned by New York Mets |
| Tacoma | Mariners | Mariners | Confirmed |
| Toledo | Tigers | Tigers | Confirmed |
| Wichita | Marlins | Twins | Confirmed; moving to Double-A Texas League |
| Worcester | Red Sox | Red Sox | Confirmed |
| Class AA | | | |
| Akron | Indians | Indians | Confirmed |
| Altoona | Pirates | Pirates | Confirmed |
| Amarillo | Padres | D-Backs | Confirmed |
| Arkansas | Mariners | Mariners | Confirmed |
| Biloxi | Brewers | Brewers | Confirmed |
| Binghamton | Mets | Mets | Will continue to be Mets farm team |
| Birmingham | White Sox | White Sox | Confirmed |
| Bowie | Orioles | Orioles | Confirmed |
| Chattanooga | Reds | Reds | Confirmed |
| Corpus Christi | Astros | Astros | Confirmed; owned by Astros |
| Erie | Tigers | Tigers | Confirmed |
| Frisco | Rangers | Rangers | Confirmed |
| Harrisburg | Nationals | Nationals | Confirmed |
| Hartford | Rockies | Rockies | Confirmed |
| Jackson | D-Backs | | Out of affiliated ball |
| Jacksonville | Marlins | Marlins | Confirmed; moving to Triple-A as Marlins affiliate |
| Midland | Athletics | Athletics | Confirmed |
| Mississippi | Braves | Braves | Owned by Braves |
| Montgomery | Rays | Rays | Confirmed |
| New Hampshire | Blue Jays | Blue Jays | Confirmed |
| NW Arkansas | Royals | Royals | Confirmed |
| Pensacola | Twins | Marlins | Confirmed |
| Portland | Red Sox | Red Sox | Confirmed |
| Reading | Phillies | Phillies | Confirmed; Phillies are partial owner |
| Richmond | Giants | Giants | Confirmed |
| Rocket City | Angels | Angels | Confirmed |
| Somerset | None | Yankees | Somerset replaces Trenton in Double-A |
| Springfield | Cardinals | Cardinals | Confirmed |
| Tennessee | Cubs | Cubs | Confirmed |
| Trenton | Yankees | None | MLB Draft League |
| Tulsa | Dodgers | Dodgers | Confirmed |
| High A | | | |
| Bradenton | Pirates | Pirates | Confirmed; Owned by Pirates; FSL shifting to Low A |
| Carolina | Brewers | Brewers | Owned by Brewers; shifting to Low A |
| Charlotte | Rays | | Out of affiliated ball; team shut down |
| Clearwater | Phillies | Phillies | Confirmed; owned by Phillies; FSL shifting to Low A |
| Daytona | Reds | Reds | Confirmed; FSL shifting to Low A |
| Down East | Rangers | Rangers | Confirmed; owned by Rangers; shifting to Low A |
| Dunedin | Blue Jays | Blue Jays | Confirmed; owned by Blue Jays; FSL shifting to Low A |
| Fayetteville | Astros | Astros | Confirmed; owned by Astros |
| Florida | Braves | | Out of affiliated ball; team shut down |
| Frederick | Orioles | | MLB Draft League |
| Fredericksburg | Nationals | Nationals | Confirmed; team will drop to Low A |
| Fort Myers | Twins | Twins | Confirmed; FSL shifting to Low A |
| Hudson Valley | Rays | Yankees | Shifting to High-A from NY-Penn League |
| Inland Empire | Angels | Angels | Confirmed; Cal League moving to Low A |
| Jupiter | Marlins | Marlins | Confirmed; owned by Marlins; FSL shifting to Low A |
| Lake Elsinore | Padres | Padres | Confirmed; Cal League moving to Low A |
| Lakeland | Tigers | Tigers | Confirmed; FSL shifting to Low A |
| Lancaster | Rockies | | Out of affiliated ball |
| Lynchburg | Indians | Indians | Confirmed |
| Modesto | Mariners | Mariners | Confirmed. Majority owned by Mariners; Cal League moving to Low A |
| Myrtle Beach | Cubs | Cubs | Confirmed; team will shift to Low A |
| Palm Beach | Cardinals | Cardinals | Confirmed; owned by Cardinals; FSL shifting to Low A |
| Rancho Cucamonga | Dodgers | Dodgers | Confirmed; Cal League moving to Low A |
| St. Lucie | Mets | Mets | Owned by Mets; FSL shifting to Low A |
| Salem | Red Sox | Red Sox | Confirmed; owned by Red Sox; will shift to Low A |
| San Jose | Giants | Giants | Confirmed; partially owned by Giants; Cal League moving to Low A |
| Stockton | A's | A's | Confirmed; Cal League moving to Low A |
| Tampa | Yankees | Yankees | Owned by Yankees; shifting to Low A |
| Visalia | D-Backs | D-Backs | Confirmed; Cal League moving to Low A |
| Wilmington | Royals | Nationals | Confirmed |
| Winston-Salem | White Sox | White Sox | Confirmed; partly owned by White Sox |
| Low A | | | |
| Asheville | Rockies | Astros | Confirmed |
| Augusta | Giants | Braves | Confirmed |
| Beloit | Athletics | Marlins | Confirmed; Midwest League moving to High A |
| Bowling Green | Rays | Rays | Confirmed; moving to new league and High A |
| Burlington | Angels | | Out of affiliated ball |
| Cedar Rapids | Twins | Twins | Confirmed; Midwest League moving to High A |
| Charleston | Yankees | Rays | Confirmed |
| Clinton | Marlins | | Out of affiliated ball; joined summer-collegiate Prospect League |
| Columbia | Mets | Royals | Confirmed |
| Dayton | Reds | Reds | Confirmed; signed in perpetuity; Midwest League moving to High A |
| Delmarva | Orioles | Orioles | Confirmed |
| Fort Wayne | Padres | Padres | Confirmed; Midwest League moving to High A |
| Great Lakes | Dodgers | Dodgers | Confirmed; Midwest League moving to High A |
| Greensboro | Pirates | Pirates | Confirmed |
| Greenville | Red Sox | Red Sox | Confirmed; Drive will move to High A |
| Hagerstown | Nationals | | Out of affiliated ball |
| Hickory | Rangers | Rangers | Confirmed; owned by Rangers; will shift to High A |
| Jersey Shore | Phillies | Phillies | Confirmed; shifting to High A as a Phillies affiliate |
| Kane County | D-Backs | | Out of affiliated ball |
| Kannapolis | White Sox | White Sox | Confirmed |
| Lake County | Indians | Indians | Confirmed; Midwest League moving to High A |
| Lansing | Blue Jays | Oakland | Confirmed; Midwest League moving to High A |
| Lexington | Royals | | Out of affiliated ball |
| Peoria | Cardinals | Cardinals | Confirmed; Midwest League moving to High A |
| Quad Cities | Astros | Royals | Confirmed; Midwest League moving to High A |
| Rome | Braves | Braves | Owned by Braves; will move to High A |
| South Bend | Cubs | Cubs | Confirmed; Midwest League moving to High A |
| West Michigan | Tigers | Tigers | Confirmed; Midwest League moving to High A |
| West Virginia | Mariners | | Out of affiliated ball |
| Wisconsin | Brewers | Brewers | Confirmed; Midwest League moving to High A |
| Short Season (to be phased out) | | | |
| Aberdeen | Orioles | Orioles | Confirmed; moving to Mid-Atlantic High A league |
| Auburn | Nats | | Out of affiliated ball |
| Batavia | Marlins | | Out of affiliated ball |
| Boise | Rockies | None | Part of new independent Pioneer League |
| Brooklyn | Mets | Mets | Confirmed; Moving to High A |
| Connecticut | Tigers | | May end up in indy league |
| Eugene | Cubs | Giants | Confirmed; Northwest League moving to High A |
| Everett | Mariners | Mariners | Confirmed; Northwest League moving to High A |
| Hillsboro | D-Backs | D-Backs | Confirmed; Northwest League moving to High A |
| Lowell | Red Sox | | MLB Draft League? |
| Mahoning Valley | Indians | | MLB Draft League |
| Salem-Keizer | Giants | | Out of affiliated ball |
| Spokane | Rangers | Rockies | Confirmed |
| State College | Cardinals | | MLB Draft League |
| Staten Island | Yankees | None | Atlantic League discussed |
| Tri-City Dust Devils | Padres | Angels | Confirmed; Northwest League moving to High A |
| Tri-City ValleyCats | Astros | | Joining Frontier League |
| Vancouver | Blue Jays | Blue Jays | Confirmed; Northwest League moving to High A |
| Vermont | A's | | Indy Frontier League |
| West Virginia | Pirates | | MLB Draft League |
| Williamsport | Phillies | | MLB Draft League |
| Rookie (to be phased out) | | | |
| Billings | Reds | None | Part of new independent Pioneer League |
| Bluefield | Blue Jays | None | Shifting to summer-collegiate ball; will be rebranded |
| Bristol | Pirates | None | Shifting to summer-collegiate ball; will be rebranded |
| Burlington | Royals | None | Shifting to summer-collegiate ball; will be rebranded |
| Colorado Springs | Brewers | None | Part of new independent Pioneer League |
| Danville | Braves | None | Shifting to summer-collegiate ball; will be rebranded |
| Elizabethton | Twins | None | Shifting to summer-collegiate ball; will be rebranded |
| Grand Junction | Rockies | None | Part of new independent Pioneer League |
| Great Falls | White Sox | None | Part of new independent Pioneer League |
| Greeneville | Reds | None | Shifting to summer-collegiate ball; will be rebranded |
| Idaho Falls | Royals | None | Part of new independent Pioneer League |
| Johnson City | Cards | None | Shifting to summer-collegiate ball; will be rebranded |
| Kingsport | Mets | None | Shifting to summer-collegiate ball; will be rebranded |
| Missoula | D-Backs | None | Part of new independent Pioneer League |
| Northern Colorado | Angels | None | Part of new independent Pioneer League; will sit out 2021 season |
| Ogden | Dodgers | None | Part of new independent Pioneer League |
| Princeton | Rays | None | Shifting to summer-collegiate ball; will be rebranded |
| Pulaski | Yankees | None | Shifting to summer-collegiate ball; will be rebranded |