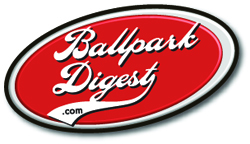 Law enforcement officials have cited two juveniles for allegedly starting a fire last month at Lodi, CA's Tony Zupo Field, a former affiliated Minor League Baseball and summer-collegiate ballpark. 
On September 22, a fire broke out at Tony Zupo Field, damaging the ballpark's grandstand and press box while sparing the first and third base bleachers, concession stand, and restrooms. The Lodi Police Department announced on Thursday that it has cited two juveniles in the case, alleging that they started the fire.
Law enforcement does not believe any other individuals are involved in the case. Lodi officials expect to determine the total cost of the damages caused by the fire as early as next week. More from The Record:
Police said there are no other known suspects and they do not believe that anyone else is involved.
[Director of Lodi Parks, Recreation and Cultural Services Jeff] Hood said final figures as to the total cost of damages will be finalized as early as next week. The city has insurance, but the deductible is $250,000. Officials have been in contact with various construction businesses with plans to rebuild the structure so it can be used again in the near future.
"We have received support from the community in assisting with paying for rebuilding the bleachers in some form," he said.
Built in 1924, the field was formerly known as Lawrence Park, which was home until 1984 to a California League franchise known at different times as the Crushers, Padres, Orioles, Lions, Orions and Dodgers, according to Lodi Parks, Recreation and Cultural Services.
The last affiliated MiLB team to call Tony Zupo Field home was the 1984 Lodi Crushers. More recently, the ballpark played host to a summer-collegiate league team with the Crushers name that competed in the Great West League in 2016.