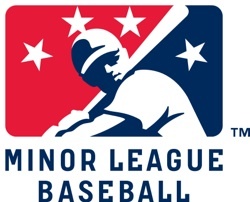 A Montgomery County (Kansas) judge has stopped the Unified School District 446 from tearing down what's left of Riverside Park, a historic facility hosting the first pro baseball games under the lights in 1930.
Known back then as Riverside Park, facility was home to the Independence Producers (Class C; Western Association), who were important for one historic fact: they hosted the first official, regular-season pro baseball game played under the lights. On April 28, 1930, about a thousand fans showed up to Riverside Park to see the Producers drop a one-sided game to Muskogee. In Independence, Riverside Park lost minor-league baseball many years ago (though along the way Mickey Mantle played ball there), and the ballpark was converted for use by the local high-school football team. Because of its age, the local school board wants to renovate the stadium and remove the baseball portion of the facility, a move opposed by local historians and activists.
They may win. The school district says the grandstand is unusable and wants to tear it down in favor of a modern facility. But there are deed restrictions on the stadium, which led to the temporary restraining order:
Independence resident Mark Metcalf, 52, has been working to get the grandstand added to the National Register of Historic Places and that the next step is a review by the Kansas Historic Preservation Officer on August 8, 2015.
He filed a petition for an injunction this week and Judge Gary House granted it. In his petition, Metcalf said the city deeded the structure to the school district in 1987 with a catch; that any changes to the structure be approved by the city. Metcalf said in his petition that the school district violated that requirement, and under the same agreement the rights to the grandstand revert to the city.
He alleges the school district is trying to tear down the grandstand before it can be added to the National Register of Historic Places.
One problem: adding the facility to the register doesn't actually stop the school district from tearing the grandstand down. And the facility can't be added to the register if the owner objects. That's a red herring in this discussion. It sounds like the way to preservation is to gain control from the school district (per the deed) and then finding a way to fix it up.
RELATED STORY: Endangered: First pro ballpark hosting pro games under the lights