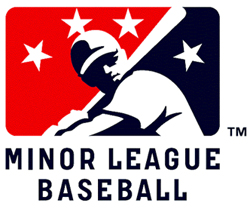 We may be on the verge of losing a little history: the Independence (Kan.) ballpark where pro baseball was first played under the lights is slated for demolition.
The Independence Producers (Class C; Western Association) are important for one historic fact: they hosted the first official, regular-season pro baseball game played under the lights. On April 28, 1930, about a thousand fans showed up to Riverside Park to see the Producers drop a one-sided game to Muskogee. "I don't remember having much trouble with the lights," said catcher Sherman Walker, according to this SABR article. "They were pretty good although I do remember you'd get a shadow which gave you the impression it was only half a ball." At the time night baseball was still a controversial subject: Minor League Baseball teams quickly figured out attendance could double or triple with lights installed, and by 1934 15 of the 19 minor leagues had one or more parks equipped with lights.
Major League Baseball, however, was a holdout. It wasn't until 1935 that the Cincinnati Reds' Larry MacPhail received permission to install lights at Crosley Field.
In Independence, Riverside Park lost minor-league baseball many years ago (though along the way Mickey Mantle played ball there), and the ballpark was converted for use by the local high-school football team. Because of its age, the local school board wants to renovate the stadium and remove the baseball portion of the facility, a move opposed by local historians.
"The first night professional baseball game and there is only one and when the first one is gone there isn't anything else," says local resident Norman Chambers. "In my view that's significant enough to at least, explore all options to save it in some form." Their alternative: renovate the baseball porttion of the stadium with markers commemorating its history.
—-
Share your news with the baseball community. Send it to us at editors@augustpublications.com.
Are you a subscriber to the weekly Ballpark Digest newsletter? You can sign up for a free subscription at the Newsletter Signup Page.
Join Ballpark Digest on Facebook and on Twitter!
Follow Ballpark Digest on Google + and add us to your circles!