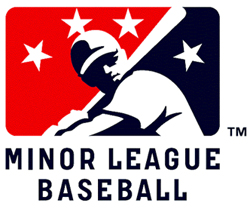 We've updated our list of MLB/MiLB affiliations to reflect unannounced renewals, and a few things are for certain: the biggest changes could happen at the Triple-A level, and the Dodgers, Cubs and Rockies could revamp their farm systems.
You can check out the updated affiliate list here.
There are always a host of affiliations that have been renewed but not formally announced. Some are obvious — there's no doubt Pawtucket and Lowell were going to re-up with the Red Sox — while some are not. We're updated our list to reflect those unannounced renewals; the rest are from MiLB.
Six player development contracts are in play at the Triple-A level: Albuquerque Isotopes/Los Angeles Dodgers, Colorado Springs Sky Sox/Colorado Rockies, Fresno Grizzlies/San Francisco Giants, Nashville Sounds/Milwaukee Brewers, Oklahoma City RedHawks/Houston Astros, and Sacramento River Cats/Oakland Athletics. We've written about these potential affiliate shifts before, so none of them is a surprise. With the Oklahoma City RedHawks being purchased by a group headed by Peter Guber — a Dodgers owner and a Mandalay Baseball Properties investor — the Dodgers affiliation is probably headed to Oklahoma City. Similarly, we continue to hear about a Sacramento/San Francisco marriage: it's more a play for expanded media rights than anything, given Oakland's steady supply of winning teams to Raley Field. Colorado's name has come up associated with Nashville's more than once, as has Albuquerque and Houston.
At the Double-A level, we have four MLB parents up for grabs: Mobile BayBears/Arizona, Tulsa Drillers/Colorado, Chattanooga Lookouts/Los Angeles Dodgers and New Britain Rock Cats/Minnesota all declined renewals. This may be a case where Arizona and Minnesota end up renewing even though they want to shop around — and teams do regularly renew after one side or the other steps out to see what else is on the market. With the Dodgers looking to be in Oklahoma City, a Tulsa affiliation would of course make sense; similarly, Chattanooga is right down the road from Nashville.
At the High-A level, there are a host of open affiliates: Lynchburg Hillcats/Atlanta Braves, Daytona Cubs/Chicago Cubs, Bakersfield Blaze/Cincinnati Reds, Carolina Mudcats/Cleveland Indians, High Desert Mavericks/Seattle Mariners, and Myrtle Beach Pelicans/Texas Rangers. We're guessing the Braves would be happier close to the team's Georgia base; we're also heating some other financial considerations will be at play on this level as well. Again, the Cubs are a big player in what happens with the remaining affiliations.
At the Low-A level, every Sally League team has renewed, leaving four Midwest League openings: South Bend Silver Hawks/Arizona Diamondbacks, Kane County Cougars/Chicago Cubs, Beloit Snappers/Oakland A's and Fort Wayne TinCaps/San Diego Padres. Everything will depend on if the Cubs stay in Kane County or bolt for Fort Wayne, with South Bend a player as well. Single-A teams are a good way for an MLB team to expand their market: the Twins benefited by a switch to Cedar Rapids in terms of a radio-network expansion, and the St. Louis Cardinals made headway into Cubs territory with a Peoria Chiefs affiliation. By the way, if the Cubs do switch, look for teams to pitch the woo at Kane County — and remember, Oakland formerly was a parent of the Cougars.
At the short-season-A level, there are only three open affiliations: Boise Hawks/Chicago Cubs, Tri-City Dust Devils/Colorado Rockies, and Eugene Emeralds/San Diego Padres, all in the Northwest League. We're guessing either the Padres or the Rockies would be happy in Boise and its convenient, busy airport if the Cubs decide to move on.
There are no open affiliations at the rookie level.
There are three teams presenting a steady thread throughout these openings: the Dodgers, the Rockies and the Cubs. With the list of open affiliations distributed to MiLB owners today, it's become even more apparent that what happens could depend largely on what happens with the Cubs — and now the Dodgers as well. But remember, just because two teams decided to look around, there's always the chance they could end up back together, and we're thinking more than a few of these teams will end up back with their 2014 affiliates after decided the grass is not greener.
Here's a look at the current affiliate status in Minor League Baseball.
—-
Share your news with the baseball community. Send it to us at editors@augustpublications.com.
Are you a subscriber to the weekly Ballpark Digest newsletter? You can sign up for a free subscription at the Newsletter Signup Page.
Join Ballpark Digest on Facebook and on Twitter!
Follow Ballpark Digest on Google + and add us to your circles!