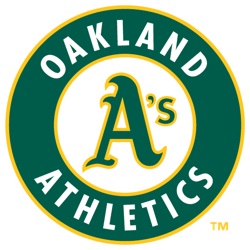 The Oakland A's and MLB are exploring a move to AT&T Park, home of the San Francisco Giants, for next season and beyond if lease negotiations fail with the Oakland-Alameda County Coliseum Commission.
The San Jose Mercury News is reporting that AT&T Park is a backup plan for the A's, whose lease at O.co Coliseum ended this season. The A's and the commission have disagreements over the length of a proposed lease extension and the sharing of concessions revenue. From the Mercury News:
However, it's unlikely such an arrangement will take place unless the Oakland-Alameda County Coliseum Commission fails to reach agreement on the A's request to extend their lease at O.co Coliseum for five years or less. The team's agreement to play at O.co expired at the conclusion of the 2013 season. But with MLB still wrestling with both the A's request for a move to San Jose as well as no feasible new ballpark plan surfacing in Oakland, the team wishes to keep playing at O.co until that issue is settled….
Representatives of the A's expected the terms to be resolved by now and still expect the team to play in Oakland in 2013 and for several more years. But with lease-extension talks stalling, Major League Baseball has become a party to the negotiations because it administers the schedule and needs to inform opponents where home games will be played.
The Giants could be forced to accept the unique sharing agreement for the same reason that the A's have been denied their request for a San Jose move — because MLB has an antitrust exemption that gives it special powers to control franchise movement.
There is some politicking here, of course. If the A's can show Oakland doesn't want to play ball, it will give Lew Wolff and crew a more persuasive argument regarding a new San Jose ballpark.
Teams sharing a ballpark has happened in the past: the Los Angeles Angels and Los Angeles Dodgers shared Dodger Stadium (or, the Angels said, Chavez Ravine) while Angel Stadium was being built, and the New York Yankees and New York Mets shared Shea Stadium while Yankee Stadium was renovated.
RELATED STORIES: Judge: San HJose has no rights to A's; Selig: We'll solve Oakland ballpark issue before I leave office; Selig: Oakland Coliseum a pit, but it's our pit; Legal settlement could pave way for new Oakland ballpark; San Jose suit against MLB a weak one, saye experts; San Jose files suit against MLB in quest for A's; Selig to San Jose Mayor: Sorry, no time to meet; Progress on new A's ballpark? Not likely; Athletics propose five-year lease for Coliseum; What drives Lew Wolff?; Wolff: No more delays on A's ballpark decision; San Jose ballpark land deal under formal review; Could Giants-A's battle be settled in court?; Waterfront site emerging as new A's home; MLB committee meets with Oakland, San Jose officials about future of A's; Developer: I can build new A's ballpark with private financing; San Jose: A's ballpark land safe — for now; Wolff meets with Knauss, has clear message: A's not for sale; Giants: Nothing would tempt us to give up Silicon Valley territory; Selig: A's can leave Oakland — just not for San Jose; Cal to San Jose: Slow down on new ballpark; A's expected to push for ballpark decision at owner's meetings; Today's A's/Giants update: nothing new; Wolff: A's aren't for sale; Suitors emerge for Oakland Athletics
—-
Share your news with the baseball community. Send it to us at editors@augustpublications.com.
Are you a subscriber to the weekly Ballpark Digest newsletter? You can sign up for a free subscription at the Newsletter Signup Page.
Join Ballpark Digest on Facebook and on Twitter!
Follow Ballpark Digest on Google + and add us to your circles!