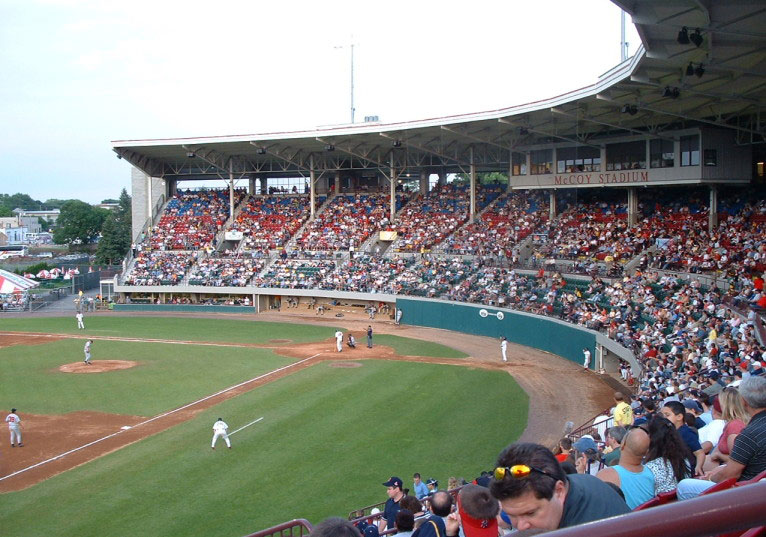 Current PawSox minority owner/vice chairman Mike Tamburro is part of a group seeking to keep Minor League Baseball at McCoy Stadium, as Pawtucket solicits proposals about the ballpark's future once the Pawtucket Red Sox (Class AAA; International League) decamps for Worcester in 2021.
Pawtucket issued a call for proposals on the future of the ballpark, with six submitted. While the proposals vary in their exact idea for the site–some call for demolishing the ballpark to make way for redevelopment–there are two that plans that would result in professional baseball returning to McCoy Stadium. One led by Frank Boulton would lead to an independent Atlantic League team using the ballpark, with a separate bid from a group of local business and community leaders under the name Minor League Baseball for Pawtucket calling for an affiliated MiLB club. Per a press release from the Commerce Corporation, the group's desire is to "to explore with the City of Pawtucket and the State of Rhode Island the possibility of continuing the rich tradition of affiliated, Minor League Baseball in Pawtucket."
Tamburro confirmed that he is part of Minor League Baseball for Pawtucket, but declined to provide further details of the group's plans. While Gov. Gina Raimondo has spoken of attracting a Class AA Eastern League team, the lack of available teams in that circuit make it more likely a Short Season A NY-Penn League is the target, with two teams in that league on the market and available for a 2021 move. There will probably be some discussions of the McCoy Stadium condition and what can be done to alter the ballpark to make it more appropriate for a lower level of play.
RELATED STORIES: Atlantic League, MiLB Among Pitches for McCoy Stadium; Sports-Related Pitches Sought in McCoy Stadium RFP; Raimondo: I'm Working to Lure New McCoy Stadium Tenant; Funds Pitched for McCoy Stadium Repairs, Study; No Decisions on McCoy Stadium's Future; Future of McCoy Stadium Still in Play; Poll: Most RI Voters Support Decision to Not Increase PawSox Ballpark Offer; The Collapse of the Pawtucket Ballpark Deal; Is NY-Penn League a Fit For McCoy Stadium?; It's Official: PawSox to Worcester, Polar Park in 2021; Report: PawSox Set for Worcester Move