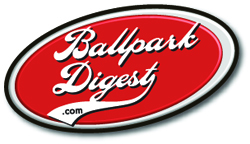 With affiliated, independent and summer-collegiate 2018 regular seasons now finished, it's time to look at how individual teams and leagues fared. We continue today's 2018 attendance reviews with a listing of Minor League Baseball attendance ranked by total attendance.
In the course of the day we'll review MiLB attendance by league, by total, and by average. We'll then follow those listings with independent-baseball attendance, followed by a master listing of 2018 affiliated, independent and summer-collegiate attendance.
Here are the complete attendance figures of affiliated baseball teams, as listed by total attendance, with a comparison of 2017 attendance figures. All stats come directly from league websites and last year's Ballpark Digest attendance rankings.
Team
Lge
Total
Gms
Av.
2017T
+/-
1
Charlotte Knights
IL
619,639
69
8,980
628,526
-0.01
2
Indianapolis Indians
IL
619,122
70
8,845
641,141
-0.03
3
Round Rock Express
PCL
616,636
70
8,809
610,681
0.01
4
Nashville Sounds
PCL
603,135
69
8,741
593,679
0.02
5
Columbus Clippers
IL
587,067
68
8,633
616,059
-0.05
6
Lehigh Valley IronPigs
IL
561,745
66
8,511
555,146
0.01
7
Albuquerque Isotopes
PCL
556,330
70
7,948
542,502
0.03
8
Dayton Dragons
ML
550,725
70
7,868
544,638
0.01
9
El Paso Chihuahuas
PCL
539,520
69
7,819
544,668
-0.01
10
Sacramento River Cats
PCL
538,785
69
7,808
562,237
-0.04
11
Durham Bulls
IL
536,304
70
7,661
547,841
-0.02
12
Buffalo Bisons
IL
527,988
64
8,250
526,574
0.00
13
Toledo Mud Hens
IL
507,965
69
7,362
533,014
-0.05
14
Salt Lake Bees
PCL
477,528
69
6,921
483,202
-0.01
15
Frisco RoughRiders
TL
468,259
68
6,886
470,003
0.00
16
Louisville Bats
IL
466,026
70
6,658
467,024
0.00
17
Iowa Cubs
PCL
463,399
63
7,356
535,660
-0.13
18
Oklahoma City Dodgers
PCL
463,195
69
6,713
444,224
0.04
19
Rochester Red Wings
IL
437,974
67
6,537
445,581
-0.02
20
Hartford Yard Goats
EL
408,942
68
6,014
395,196
0.03
21
Fresno Grizzlies
PCL
405,403
67
6,051
428,341
-0.05
22
Rich. Flying Squirrels
EL
396,686
64
6,198
386,185
0.03
23
Pawtucket Red Sox
IL
394,811
66
5,982
409,960
-0.04
24
Birmingham Barons
SL
391,061
68
5,751
391,725
0.00
25
Reading Fightin Phils
EL
388,510
68
5,713
411,698
-0.06
26
SWB RailRiders
IL
386,819
63
6,140
439,412
-0.12
27
WM Whitecaps
ML
386,609
67
5,770
383,983
0.01
28
Fort Wayne TinCaps
ML
376,422
66
5,703
409,253
-0.08
29
Tacoma Rainiers
PCL
372,780
69
5,403
374,951
-0.01
30
Reno Aces
PCL
351,298
70
5,019
347,502
0.01
31
Trenton Thunder
EL
351,297
70
5,019
349,013
0.01
32
Tulsa Drillers
TL
350,396
67
5,230
374,976
-0.07
33
Kane County Cougars
ML
350,028
64
5,469
394,567
-0.11
34
Portland Sea Dogs
EL
346,341
61
5,676
356,153
-0.03
35
Omaha Storm Chasers
PCL
345,830
65
5,320
358,777
-0.04
36
Akron RubberDucks
EL
344,754
69
4,996
343,351
0.00
37
South Bend Cubs
ML
343,763
70
4,911
354,070
-0.03
38
Norfolk Tides
IL
341,369
64
5,334
359,263
-0.05
39
Corpus Christi Hooks
TL
340,607
70
4,866
331,242
0.03
40
Memphis Redbirds
PCL
340,476
68
5,007
350,007
-0.03
41
Las Vegas 51s
PCL
332,224
70
4,746
359,059
-0.07
42
San Antonio Missions
TL
327,276
67
4,885
305,351
0.07
43
Springfield Cardinals
TL
326,362
67
4,871
331,259
-0.01
44
G'boro Grasshoppers
SAL
322,156
66
4,881
350,743
-0.08
45
NH Fisher Cats
EL
319,099
63
5,065
284,108
0.12
46
J'ville Jumbo Shrimp
SL
317,335
63
5,037
325,743
-0.03
47
Lansing Lugnuts
ML
313,592
68
4,612
303,843
0.03
48
Greenville Drive
SAL
313,507
65
4,823
328,222
-0.04
49
Tennessee Smokies
SL
308,069
66
4,668
313,796
-0.02
50
Charleston RiverDogs
SAL
305,040
68
4,486
305,622
0.00
51
NW Arkansas Naturals
TL
304,526
68
4,478
304,026
0.00
52
Pensacola Blue Wahoos
SL
300,002
69
4,348
298,108
0.01
53
Altoona Curve
EL
297,118
65
4,571
294,486
0.01
54
Arkansas Travelers
TL
296,847
66
4,498
328,347
-0.10
55
Lakewood BlueClaws
SAL
293,413
63
4,657
338,544
-0.13
56
Winston-Salem Dash
CL
292,774
66
4,436
304,607
-0.04
57
Lexington Legends
SAL
281,134
63
4,462
281,210
0.00
58
Syracuse Chiefs
IL
277,332
66
4,202
292,054
-0.05
59
Frederick Keys
CL
275,001
64
4,297
303,930
-0.10
60
Midland Rockhounds
TL
263,024
68
3,868
282,146
-0.07
61
Col. Springs Sky Sox
PCL
262,657
64
4,104
265,095
-0.01
62
Harrisburg Senators
EL
259,243
65
3,988
262,872
-0.01
63
Augusta GreenJackets
SAL
255,155
63
4,050
178,269
0.43
64
New Orleans Baby Cakes
PCL
252,614
66
3,827
349,883
-0.28
65
Columbia Fireflies
SAL
251,586
67
3,755
315,034
-0.20
66
Wilmington Blue Rocks
CL
249,746
65
3,842
230,677
0.08
67
Vancouver Canadians
NWL
239,086
38
6,292
239,527
0.00
68
Montgomery Biscuits
SL
238,538
70
3,408
228,376
0.04
69
Potomac Nationals
CL
237,244
63
3,766
236,010
0.01
70
Bowie Baysox
EL
230,347
67
3,438
234,789
-0.02
71
WI Timber Rattlers
ML
225,897
65
3,475
230,326
-0.02
72
Bing. Rumble Ponies
EL
220,279
62
3,553
190,765
0.15
73
Myrtle Beach Pelicans
CL
219,589
66
3,327
233,126
-0.06
74
QC River Bandits
ML
215,061
68
3,163
230,006
-0.06
75
Lake Elsinore Storm
CalL
214,955
70
3,071
199,661
0.08
76
Chattanooga Lookouts
SL
214,811
67
3,206
209,948
0.02
77
Peoria Chiefs
ML
208,275
66
3,156
212,659
-0.02
78
Erie SeaWolves
EL
205,055
64
3,204
214,394
-0.04
79
Brooklyn Cyclones
NYP
202,495
38
5,329
186,853
0.08
80
Lake County Captains
ML
202,124
66
3,062
212,747
-0.05
81
Delmarva Shorebirds
SAL
201,329
65
3,097
207,131
-0.03
82
Spokane Indians
NWL
198,423
38
5,222
196,653
0.01
83
Gwinnett Stripers**
IL
195,955
64
3,062
210,075
-0.07
84
Inland Empire 66ers
CalL
193,992
70
2,771
202,336
-0.04
85
Salem Red Sox
CL
192,621
66
2,919
215,244
-0.11
86
Stockton Ports
CalL
187,966
69
2,724
184,164
0.02
87
Great Lakes Loons
ML
187,220
65
2,880
202,433
-0.08
88
Clearwater Threshers
FSL
181,686
68
2,672
200,201
-0.09
89
Carolina Mudcats
CL
181,122
68
2,800
190,420
-0.05
90
Bowling Green Hot Rods
ML
178,329
66
2,702
179,839
-0.01
91
RC Quakes
CalL
171,767
70
2,454
171,622
0.00
92
Asheville Tourists
SAL
170,389
60
2,840
184,019
-0.07
93
Biloxi Shuckers
SL
160,364
66
2,430
167,151
-0.04
94
Cedar Rapids Kernels
ML
160,165
68
2,355
166,427
-0.04
95
Lancaster JetHawks
CalL
155,573
70
2,222
169,237
-0.08
96
Mississippi Braves
SL
151,352
67
2,259
190,645
-0.21
97
HV Renegades
NYP
148,156
37
4,004
147,936
0.00
98
San Jose Giants
CalL
147,668
70
2,110
163,373
-0.10
99
Rome Braves
SAL
146,276
64
2,286
161,444
-0.09
100
Modesto Nuts
CalL
145,028
70
2,072
147,562
-0.02
101
Tri-City ValleyCats
NYP
140,036
34
4,119
142,922
-0.02
102
Hillsboro Hops
NWL
130,286
38
3,429
128,416
0.01
103
Ogden Raptors
PL
129,285
38
3,402
128,348
0.01
104
Boise Hawks
NWL
126,192
38
3,321
121,455
0.04
105
Eugene Emeralds
NWL
125,967
38
3,315
125,297
0.01
106
Hickory Crawdads
SAL
125,394
66
1,900
136,225
-0.08
107
Visalia Rawhide
CalL
124,208
70
1,774
126,419
-0.02
108
Fort Myers Miracle
FSL
123,862
67
1,849
121,438
0.02
109
Aberdeen IronBirds
NYP
121,907
35
3,483
130,823
-0.07
110
Clinton LumberKings
ML
121,678
67
1,816
121,302
0.00
111
Daytona Tortugas
FSL
120,728
59
2,046
136,224
-0.11
112
State College Spikes
NYP
119,986
37
3,243
123,401
-0.03
113
Lowell Spinners
NYP
118,319
35
3,381
126,565
-0.07
114
Down East Wood Ducks
CL
116,835
66
1,770
145,780
-0.20
115
West Virginia Power
SAL
112,273
61
1,841
133,679
-0.16
116
Lynchburg Hillcats
CL
112,228
63
1,781
137,566
-0.18
117
Everett AquaSox
NWL
111,599
38
2,937
110,161
0.01
118
Jackson Generals
SL
110,798
67
1,654
120,695
-0.08
119
Charlotte Stone Crabs
FSL
104,193
62
1,654
120,685
-0.14
120
Idaho Falls Chukars
PL
101,448
37
2,742
90,816
0.12
121
St. Lucie Mets
FSL
98,823
65
1,520
132,359
-0.25
122
MV Scrappers
NYP
97,204
36
2,700
107,894
-0.10
123
Billings Mustangs
PL
93,466
35
2,670
110,311
-0.15
124
Pulaski Yankees
AppL
91,226
33
2,764
77,880
0.17
125
Tri-City Dust Devils
NWL
86,283
37
2,332
86,461
0.00
126
Grand Junction Rockies
PL
84,416
38
2,221
79,547
0.06
127
Vermont Lake Monsters
NYP
83,956
38
2,209
82,674
0.02
128
Bradenton Marauders
FSL
79,874
67
1,192
79,331
0.01
129
Connecticut Tigers
NYP
75,810
37
2,049
73,439
0.03
130
Staten Island Yankees
NYP
72,894
35
2,083
71,401
0.02
131
Salem-Keizer Volcanoes
NWL
72,094
38
1,897
81,011
-0.11
132
Tampa Tarpons^
FSL
71,835
65
1,105
93,823
-0.23
133
Mobile BayBears
SL
69,504
62
1,121
92,898
-0.25
134
WV Black Bears
NYP
69,430
38
1,827
75,064
-0.08
135
Jupiter Hammerheads
FSL
69,095
65
1,063
69,064
0.00
136
Johnson City Cardinals
AppL
68,861
31
2,222
65,202
0.06
137
W'port Crosscutters
NYP
68,475
36
1,902
61,082
0.12
138
Missoula Osprey
PL
65,919
35
1,883
71,936
-0.08
139
Hagerstown Suns
SAL
64,957
56
1,160
84,181
-0.23
140
Kannapolis Intimidators
SAL
64,688
58
1,115
69,112
-0.06
141
Beloit Snappers
ML
64,574
63
1,025
64,236
0.01
142
Palm Beach Cardinals
FSL
64,008
62
1,032
58,832
0.09
143
Burlington Bees
ML
53,259
62
859
67,044
-0.21
144
Orem Owlz
PL
51,092
38
1,345
55,981
-0.09
145
Lakeland Flying Tigers
FSL
49,551
59
840
52,191
-0.05
146
Greeneville Reds*
AppL
48,021
31
1,549
35,305
0.36
147
Great Falls Voyagers
PL
47,625
34
1,401
47,260
0.01
148
Auburn Doubledays
NYP
43,343
36
1,204
46,132
-0.06
149
Burlington Royals
AppL
36,541
32
1,142
34,483
0.06
150
Danville Braves
AppL
34,766
33
1,054
32,634
0.07
151
Florida Fire Frogs
FSL
33,017
55
600
57,324
-0.42
152
Helena Brewers
PL
31,086
37
840
33,843
-0.08
153
Dunedin Blue Jays
FSL
30,569
68
450
38,956
-0.22
154
Batavia MuckDogs
NYP
29,005
37
784
27,389
0.06
155
Kingsport Mets
AppL
28,928
32
904
29,742
-0.03
156
Buies Creek Astros
CL
24,068
67
359
30,518
-0.21
157
Princeton Rays
AppL
23,549
31
760
17,690
0.33
158
Bristol Pirates
AppL
21,941
31
708
20,813
0.05
159
Bluefield Blue Jays
AppL
20,018
31
646
21,595
-0.07
160
Elizabethton Twins
AppL
15,329
29
529
18,746
-0.18
*Played last season as Greeneville Astros
^Played last season as Tampa Yankees
**Played last season as Gwinnett Braves
AppL = Appalachian League (Rookie)
CalL = California League (High A)
CL = Carolina League (High A)
EL = Eastern League (Class AA)
FSL = Florida State League (High A)
IL = International League (Class AAA)
ML = Midwest League (Low A)
NWL = Northwest League (Short Season A)
NYP = New York-Penn League (Short Season A)
PCL = Pacific Coast League (Class AAA)
PL = Pioneer League (Rookie)
SAL = South Atlantic League (Low A)
SL = Southern League (Class AA)
TL = Texas League (Class AA)
RELATED STORIES: 2018 Affiliated Attendance By Classification; 2018 Affiliated Attendance by League; 2018 Summer Collegiate Attendance by Average; 2018 Summer Collegiate Attendance by Total; 2018 Summer Collegiate Attendance by League