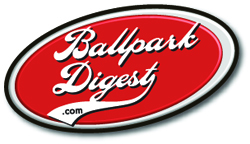 The 2018 summer collegiate season ended last night, so you know what that means: it's time to begin reporting on the yearly attendance numbers. We end with a listing of 2018 summer collegiate attendance by average.
Ranking teams by average attendance is considering the most accurate barometer of the industry, and this year, for the first time, three summer-collegiate teams averaged over 4,000 fans a game. Leading the pack, per usual, is the Madison Mallards of the Northwoods League. No surprise: the team has paced our summer-collegiate attendance ranking since we launched. In fact, our top three remains unchanged from 2017, with the Savannah Bananas and the Okotoks Dawgs staying with the Mallards at the top of the heap. The Victoria HarbourCats join the top 10 for the first time, as did the new Macon Bacon team debuting this season.
This doesn't cover every summer-collegiate team: there are a few leagues that choose not to report the attendance numbers publicly, and there are some teams that don't seriously track attendance numbers. That's OK: in those cases we're talking about good-quality community entertainment. Still, this listing should give you a good idea of the growth in the summer-collegiate industry.
| | | | | | | | |
| --- | --- | --- | --- | --- | --- | --- | --- |
| # | TEAM | LGE | TOTAL | GMS | AV | 2017 | +/- |
| 1 | Madison Mallards | NorthWL | 218,712 | 35 | 6,249 | 6,308 | -0.01 |
| 2 | Savannah Bananas | CPL | 105,733 | 25 | 4,229 | 4,173 | 0.01 |
| 3 | Okotoks Dawgs | WMBL | 80,877 | 22 | 3,676 | 4,104 | -0.10 |
| 4 | La Crosse Loggers | NorthWL | 98,649 | 36 | 2,740 | 2,752 | 0.00 |
| 5 | Kenosha Kingfish | NorthWL | 84,482 | 33 | 2,560 | 2,538 | 0.01 |
| 6 | Worcester Bravehearts | FCBL | 67,553 | 27 | 2,502 | 2,356 | 0.06 |
| 7 | Elmira Pioneers | PGL | 57,227 | 23 | 2,488 | 3,188 | -0.22 |
| 8 | St. Joseph Mustangs | MINK | 63,599 | 26 | 2,446 | 2,257 | 0.08 |
| 9 | Victoria HarbourCats | WCL | 62,599 | 27 | 2,318 | 1,899 | 0.22 |
| 10 | Macon Bacon | CPL | 47,122 | 21 | 2,244 | NA | NA |
| 11 | Kalamazoo Growlers | NorthWL | 74,876 | 35 | 2,139 | 2,538 | -0.16 |
| 12 | Newport Gulls | NECBL | 46,052 | 22 | 2,093 | 2,111 | -0.01 |
| 13 | Peninsula Pilots | CPL | 43,739 | 21 | 2,083 | 1,761 | 0.18 |
| 14 | Edmonton Prospects | WMBL | 45,172 | 22 | 2,053 | 1,670 | 0.23 |
| 15 | Gastonia Grizzlies | CPL | 44,763 | 22 | 2,035 | 1,942 | 0.05 |
| 16 | Portland Pickles | WCL | 52,428 | 26 | 2,016 | 1,684 | 0.20 |
| 17 | Bismarck Larks | NorthWL | 68,049 | 36 | 1,890 | 1,517 | 0.25 |
| 18 | Chillicothe Paints | ProL | 56,534 | 30 | 1,884 | 1,959 | -0.04 |
| 19 | Chatham Anglers | CCL | 40,489 | 22 | 1,840 | 1,823 | 0.01 |
| 20 | Valley Blue Sox | NECBL | 33,332 | 19 | 1,754 | 2,121 | -0.17 |
| 21 | Danville Dans | ProL | 43,118 | 25 | 1,725 | 1,700 | 0.01 |
| 22 | Lexington Co. Blowfish | CPL | 35,787 | 22 | 1,627 | 1,385 | 0.17 |
| 23 | Bellingham Bells | WCL | 43,538 | 27 | 1,613 | 1,407 | 0.15 |
| 24 | Hyannis Harbor Hawks | CCL | 33,351 | 21 | 1,588 | 1,280 | 0.24 |
| 25 | St. Cloud Rox | NorthWL | 54,665 | 35 | 1,562 | 1,588 | -0.02 |
| 26 | Nashua Silver Knights | FCBL | 35,072 | 23 | 1,525 | 1,460 | 0.04 |
| 27 | Wilson Tobs | CPL | 33,493 | 22 | 1,522 | 1,313 | 0.16 |
| 28 | Pittsfield Suns | FCBL | 36,467 | 24 | 1,519 | 1,559 | -0.03 |
| 29 | Fayetteville Swampdogs | CPL | 34,556 | 23 | 1,502 | 1,589 | -0.05 |
| 30 | Keene Swamp Bats | NECBL | 31,321 | 21 | 1,491 | 1,428 | 0.04 |
| 31 | Chico Heat | GWL | 41,852 | 29 | 1,443 | 1,337 | 0.08 |
| 32 | Wisconsin Woodchucks | NorthWL | 51,590 | 36 | 1,433 | 1,490 | -0.04 |
| 33 | Kokomo Jackrabbits | ProL | 40,457 | 29 | 1,395 | 1,638 | -0.15 |
| 34t | Eau Claire Express | NorthWL | 50,145 | 36 | 1,393 | 1,387 | 0.00 |
| 34t | Brockton Rox | FCBL | 37,624 | 27 | 1,393 | 1,432 | -0.03 |
| 36 | Port Angeles Lefties | WCL | 35,867 | 26 | 1,380 | 1,366 | 0.01 |
| 37 | Yakima Valley Pippins | WCL | 36,591 | 27 | 1,355 | 1,296 | 0.05 |
| 38 | Lakeshore Chinooks | NorthWL | 47,383 | 35 | 1,354 | 1,373 | -0.01 |
| 39 | Duluth Huskies | NorthWL | 48,560 | 36 | 1,349 | 1,343 | 0.00 |
| 40 | Wisconsin Rapids Rafters | NorthWL | 48,090 | 36 | 1,336 | 1,404 | -0.05 |
| 41 | Cotuit Kettleers | CCL | 28,045 | 21 | 1,335 | 1,289 | 0.04 |
| 42 | Newark Pilots | PGL | 27,738 | 21 | 1,321 | 1,193 | 0.11 |
| 43 | Morehead City Marlins | CPL | 23,621 | 18 | 1,312 | 1,004 | 0.31 |
| 44 | Mankato MoonDogs | NorthWL | 46,895 | 36 | 1,303 | 1,096 | 0.19 |
| 45 | Springfield Sliders | ProL | 37,200 | 29 | 1,283 | 1,018 | 0.26 |
| 46 | Corvallis Knights | WCL | 33,119 | 26 | 1,274 | 1,466 | -0.13 |
| 47 | Glens Falls Dragons | PGL | 25,457 | 20 | 1,273 | 1,019 | 0.25 |
| 48 | Bristol Blues | FCBL | 27,736 | 22 | 1,261 | 1,279 | -0.01 |
| 49 | Walla Walla Sweets | WCL | 32,622 | 26 | 1,255 | 1,296 | -0.03 |
| 50 | Vermont Mountaineers | NECBL | 27,554 | 22 | 1,252 | 1,158 | 0.08 |
| 51 | Orleans Firebirds | CCL | 26,095 | 21 | 1,243 | 1,294 | -0.04 |
| 52 | North Shore Navigators | FCBL | 29,688 | 24 | 1,237 | 1,236 | 0.00 |
| 53 | Green Bay Bullfrogs | NorthWL | 43,045 | 35 | 1,230 | 1,406 | -0.13 |
| 54 | Oneonta Outlaws | PGL | 23,940 | 20 | 1,197 | 995 | 0.20 |
| 55 | Harwich Mariners | CCL | 24,993 | 21 | 1,190 | 1,094 | 0.09 |
| 56 | Wilmington Sharks | CPL | 26,029 | 22 | 1,183 | 1,162 | 0.02 |
| 57 | HP-Thomasville HiToms | CPL | 25,043 | 22 | 1,138 | 1,080 | 0.05 |
| 58 | Y-D Red Sox | CCL | 22,739 | 21 | 1,083 | 887 | 0.22 |
| 59 | Bend Elks | WCL | 29,085 | 27 | 1,077 | 1,059 | 0.02 |
| 60 | Martha's Vineyard Sharks | FCBL | 27,790 | 26 | 1,069 | 856 | 0.25 |
| 61 | Bourne Braves | CCL | 22,344 | 21 | 1,064 | 1,140 | -0.07 |
| 62 | Wenatchee AppleSox | WCL | 28,611 | 27 | 1,060 | 1,018 | 0.04 |
| 63 | Matsu Miners | ABL | 19,955 | 19 | 1,050 | 155 | 5.77 |
| 64 | Falmouth Commodores | CCL | 20,948 | 20 | 1,047 | 1,151 | -0.09 |
| 65 | West Virginia Miners | ProL | 27,944 | 27 | 1,035 | 817 | 0.27 |
| 66 | Medford Rogues | GWL | 24,618 | 24 | 1,026 | 1,200 | -0.15 |
| 67 | Brewster Whitecaps | CCL | 21,527 | 21 | 1,025 | 1,005 | 0.02 |
| 68 | Lethbridge Bulls | WMBL | 24,525 | 24 | 1,022 | 992 | 0.03 |
| 69 | Willmar Stingers | NorthWL | 34,028 | 34 | 1,001 | 1,035 | -0.03 |
| 70 | Waterloo Bucks | NorthWL | 35,765 | 36 | 993 | 1,098 | -0.10 |
| 71 | Kelowna Falcons | WCL | 26,648 | 27 | 987 | 1,129 | -0.13 |
| 72 | Holly Springs Salamanders | CPL | 24,247 | 25 | 970 | 1,179 | -0.18 |
| 73 | W. Nebraska Pioneers | ExL | 30,896 | 33 | 936 | NA | NA |
| 74 | Wareham Gatemen | CCL | 19,556 | 21 | 931 | 908 | 0.03 |
| 75 | Top Speed Baseball | GSCBL | 20,436 | 22 | 929 | 631 | 0.47 |
| 76 | Cowlitz Black Bears | WCL | 24,594 | 27 | 911 | 950 | -0.04 |
| 77 | Saugerties Stallions | PGL | 20,866 | 23 | 907 | 537 | 0.69 |
| 78 | Fond du Lac Dock Spiders | NorthWL | 32,598 | 36 | 906 | 929 | -0.02 |
| 79 | Medicine Hat Mavericks | WMBL | 21,610 | 24 | 900 | 736 | 0.22 |
| 80 | Battle Creek Bombers | NorthWL | 31,445 | 35 | 898 | 1,080 | -0.17 |
| 81 | Rockford Rivets | NorthWL | 31,290 | 35 | 894 | 874 | 0.02 |
| 82 | Rochester Honkers | NorthWL | 31,937 | 36 | 887 | 970 | -0.09 |
| 83 | Terre Haute Rex | ProL | 24,545 | 28 | 877 | 958 | -0.08 |
| 84 | Quincy Gems | ProL | 24,523 | 28 | 876 | 981 | -0.11 |
| 85 | Lincoln Potters | GWL | 25,716 | 30 | 857 | 660 | 0.30 |
| 86 | Florence Redwolves | CPL | 18,164 | 22 | 826 | 731 | 0.13 |
| 87 | Thunder Bay Border Cats | NorthWL | 28,816 | 35 | 823 | 762 | 0.08 |
| 88 | Asheboro Copperheads | CPL | 18,908 | 24 | 788 | 976 | -0.19 |
| 89 | Casper Horseheads | ExL | 22,609 | 29 | 780 | NA | NA |
| 90 | Regina Red Sox | WMBL | 16,100 | 22 | 732 | 578 | 0.27 |
| 91 | Souris Vall. Sabre Dogs | ExL | 22,342 | 31 | 721 | NA | NA |
| 92 | Lima Locos | GLSCL | 11,464 | 17 | 674 | 777 | -0.13 |
| 93 | Yuba Sutter Gold Sox | GWL | 20,164 | 30 | 672 | 907 | -0.26 |
| 94 | Leesburg Lightning | FCSL | 14,091 | 21 | 671 | 608 | 0.10 |
| 95 | Hastings Sodbusters | ExL | 19,856 | 31 | 641 | NA | NA |
| 96 | Amsterdam Mohawks | PGL | 13,991 | 22 | 636 | 1,174 | -0.46 |
| 97 | Lafayette Aviators | ProL | 15,398 | 25 | 616 | 747 | -0.18 |
| 98 | Badlands Big Sticks | ExL | 19,078 | 31 | 615 | NA | NA |
| 99 | Edenton Steamers | CPL | 14,302 | 24 | 596 | 534 | 0.12 |
| 100 | Ocean State Waves | NECBL | 12,781 | 22 | 581 | 657 | -0.12 |
| 101 | Fort McMurray Giants | WMBL | 13,868 | 24 | 578 | 618 | -0.06 |
| 102 | Martinsville Mustangs | CPL | 11,396 | 20 | 570 | 1,006 | -0.43 |
| 103 | Sanford Mainers | NECBL | 10,778 | 19 | 567 | 516 | 0.10 |
| 104 | Hannibal Hoots | ProL | 15,562 | 28 | 556 | NA | NA |
| 105 | Hub City Hotshots | ExL | 16,895 | 31 | 545 | NA | NA |
| 106 | Pierre Trappers | ExL | 15,746 | 30 | 525 | NA | NA |
| 107 | Forest City Owls | CPL | 10,532 | 21 | 502 | 880 | -0.43 |
| 108 | Butler Blue Sox | ProL | 15,013 | 30 | 500 | 785 | -0.36 |
| 109 | Hamilton Joes | GLSCL | 9,405 | 19 | 495 | 443 | 0.12 |
| 110 | S Ohio Copperheads | GLSCL | 9,345 | 19 | 492 | 682 | -0.28 |
| 111 | Upper Valley Nighthawks | NECBL | 9,790 | 20 | 490 | 332 | 0.48 |
| 112 | Bethesda Big Train | CalR | 8,778 | 18 | 488 | 467 | 0.04 |
| 113 | Carroll Merchants | PCBL | 9,407 | 20 | 470 | NA | NA |
| 114t | Cincinnati Steam | GLSCL | 8,735 | 19 | 460 | 382 | 0.20 |
| 114t | Purcellville Cannons | VBL | 9,198 | 20 | 460 | 493 | -0.07 |
| 116 | Klamath Falls Gems | GWL | 12,322 | 27 | 456 | 40 | 10.40 |
| 117 | Geneva Red Wings | PGL | 9,459 | 21 | 450 | 291 | 0.55 |
| 118 | Jamestown Jammers | PGL | 10,290 | 23 | 447 | 396 | 0.13 |
| 119 | Winchester Royals | VBL | 8,224 | 21 | 392 | 390 | 0.01 |
| 120 | Swift Current 57s | WMBL | 9,367 | 24 | 390 | 469 | -0.17 |
| 121 | Adirondack Trail Blazers | PGL | 8,127 | 21 | 387 | 88 | 3.40 |
| 122 | North Adams SteepleCats | NECBL | 7,464 | 20 | 373 | 646 | -0.42 |
| 123 | Champion City Kings | ProL | 8,127 | 22 | 369 | 501 | -0.26 |
| 124 | New Bedford Bay Sox | NECBL | 7,703 | 21 | 367 | 437 | -0.16 |
| 125 | Plymouth Pilgrims | NECBL | 7,318 | 20 | 366 | 361 | 0.01 |
| 126 | Moose Jaw Miller Express | WMBL | 8,063 | 23 | 351 | 340 | 0.03 |
| 127 | Spearfish Sasquatch | ExL | 9,888 | 29 | 341 | NA | NA |
| 128 | Saginaw Sugar Beets | GLSCL | 6,133 | 10 | 323 | NA | NA |
| 129 | Danbury Westerners | NECBL | 6,071 | 19 | 320 | 339 | -0.06 |
| 130 | Olean Oilers | NYCBL | 6,145 | 20 | 307 | 538 | -0.43 |
| 131 | Weyburn Beavers | WMBL | 7,177 | 24 | 299 | 302 | -0.01 |
| 132t | Waynesboro Generals | VBL | 6,035 | 21 | 287 | 493 | -0.42 |
| 132t | Watertown Rapids | PGL | 6,405 | 22 | 287 | NA | NA |
| 132t | Muskegon Clippers | GLSCL | 5,454 | 19 | 287 | 139 | 1.06 |
| 135 | Charlottesville TomSox | VBL | 5,710 | 20 | 286 | 668 | -0.57 |
| 136 | DeLand Suns | FCSL | 4,956 | 18 | 275 | 234 | 0.18 |
| 137 | Front Royal Cardinals | VBL | 5,144 | 20 | 257 | 208 | 0.24 |
| 138 | Licking County Settlers | GLSCL | 3,985 | 16 | 249 | 83 | 2.00 |
| 139 | Staunton Braves | VBL | 5,197 | 21 | 247 | NA | NA |
| 140 | Mystic Schooners | NECBL | 5,068 | 21 | 241 | 183 | 0.32 |
| 141 | Niagara Power | NYCBL | 4,385 | 19 | 231 | NA | NA |
| 142 | St. Clair Green Giants | GLSCL | 4,535 | 20 | 227 | 216 | 0.05 |
| 143 | Albany Dutchmen | PGL | 4,008 | 18 | 223 | 9 | 23.78 |
| 144 | Winnipesaukee Muskrats | NECBL | 4,664 | 21 | 222 | 224 | -0.01 |
| 145 | New Market Rebels | VBL | 4,579 | 21 | 218 | 160 | 0.36 |
| 146 | SS-T T-Bolts | CalR | 3,253 | 15 | 217 | 143 | 0.52 |
| 147 | Nevada Griffons | MINK | 4,743 | 22 | 216 | 184 | 0.17 |
| 148 | Genesee Rapids | NYCBL | 4,395 | 21 | 209 | 227 | -0.08 |
| 149 | Yorkton Cardinals | WMBL | 4,055 | 22 | 184 | 192 | -0.04 |
| 150 | Brooks Bombers | WMBL | 4,344 | 24 | 181 | 271 | -0.33 |
| 151 | Grand Lake Mariners | GLSCL | 3,572 | 20 | 179 | 104 | 0.72 |
| 152 | Jersey Pilots | ACBL | 1,864 | 12 | 155 | 113 | 0.37 |
| 153 | San Francisco Seals | GWL | 2,981 | 21 | 142 | NA | NA |
| 154 | Hornell Dodgers | NYCBL | 2,655 | 20 | 133 | 203 | -0.34 |
| 155 | Melville Millionaires | WMBL | 2,853 | 23 | 124 | 126 | -0.02 |
| 156t | D.C. Grays | CalR | 2,215 | 18 | 123 | 164 | -0.25 |
| 156t | Seminole Co. Scorpions | FCSL | 2,336 | 19 | 123 | 28 | 3.39 |
| 158 | Baltimore Dodgers | CalR | 1,868 | 18 | 104 | 43 | 1.42 |
| 159 | Sanford River Rats | FCSL | 1,901 | 19 | 100 | NA | NA |
| 160 | Alexandria Aces | CalR | 1,421 | 17 | 84 | 123 | -0.32 |
| 161 | Richmond Jazz | GLSCL | 1,389 | 17 | 82 | 76 | 0.08 |
| 162 | Strasburg Express | VBL | 1,510 | 20 | 76 | NA | NA |
| 163 | WP Diamond Dawgs | FCSL | 1,052 | 14 | 75 | 14 | 4.36 |
| 164 | Jefferson City | MINK | 1,283 | 23 | 56 | NA | NA |
| 165 | Winter Garden Squeeze | FCSL | 698 | 16 | 44 | 77 | -0.43 |
| 166 | San Francisco Seagulls | GSCBL | 1,000 | 25 | 40 | 519 | -0.92 |
| 167 | Cortland Crush | NYCBL | 515 | 19 | 27 | NA | NA |
| 168 | Ocean Gulls | ACBL | 230 | 10 | 23 | 34 | -0.32 |
| 169 | Loudoun Riverdogs | CalR | 297 | 15 | 20 | 31 | -0.35 |
| 170 | California Bees | GSCBL | 121 | 10 | 12 | NA | NA |
| 171 | Galion Graders | GLSCL | 188 | 19 | 10 | 243 | -0.96 |
| 172 | Baltimore Redbirds | CalR | 100 | 17 | 6 | 6 | 0.00 |
| 173 | Gaithersburg Giants | CalR | 65 | 17 | 4 | NA | NA |
| 174 | Covington Lumberjacks | VBL | 71 | 18 | 4 | NA | NA |
| 175 | Lake Erie Monarchs | GLSCL | 33 | 19 | 2 | NA | NA |
ABL = Alaska Baseball League
CalR = Cal Ripken Collegiate Baseball League
CCL = Cape Cod League
CPL = Coastal Plain League
EXL = Expedition League
FCBL = Futures Collegiate Baseball League
FCSL = Florida Collegiate Summer League
GLSCL = Great Lakes Summer Collegiate League
GWL = Great West League
MINK = M.I.N.K. League
NECBL = New England Collegiate Baseball League
NorthWL = Northwoods League
NYCBL = New York Collegiate Baseball League
PCBL = Pioneer Collegiate Baseball League
PGL = Perfect Game Collegiate Baseball League
ProL = Prospect League
VBL = Valley Baseball League
WCL = West Coast League 
WMBL = Western Major Baseball League
RELATED STORIES: 2018 Summer Collegiate Attendance by Total; 2018 Summer Collegiate Attendance by League