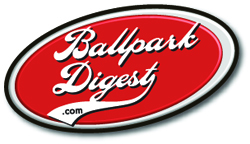 It's the last day to choose between Homer Styker Field and Warner Park as your favorite summer-collegiate facility in the Best of the Ballparks 2017 fan vote. Voting ends at noon Central today!
It's a pretty interesting choice here. Both hosted independent ball at one point, and Warner Park also hosted Minor League Baseball in the form of the Muskies and the Hatters for several years. Both are thriving in summer-collegiate ball, with the Kalamazoo Growlers and Madison Mallards both part of the Northwoods League.
Almost 30,000 fans have voted in the summer-collegiate bracket, and over 330,000 fans have voted in all our Best of the Ballparks divisions (the winners are below). That's by far the highest number we've registered for summer-collegiate ballpark voting and overall votes, and we're grateful to all the fans who voted and all the teams who promoted this vote.
On Monday we will begin voting for Short Season A and Rookie, with MLB voting beginning on Tuesday.
Here are the 16 summer-collegiate ballparks making the cut from a list of 50, as voted on by Ballpark Digest readers. Occupying the top spot is Kokomo Municipal Stadium, home of the Kokomo Jackrabbits, the winner of the Best of the Ballparks 2015 and 2016 voting. The remaining ballparks are listed in the order of votes received.
We began this year's Best of the Ballparks vote in June with fans asked to choose their favorite Triple-A, Double-A, High-A and Low-A affiliated ballparks. (The 2017 Triple-A winner was Huntington Park; the Double-A winner was Dunkin' Donuts Park.) The Best of the Ballparks vote for independent facilities is going on right now. We'll launch voting next week for Short Season A and Rookie ballparks. And, of course, we'll run another round this month for MLB ballparks.
We know from our marketing/user research a third of our readers work in the baseball industry, so we're tapping into that collective expertise. And we know from our research that a third of our readers sell to the baseball industry, so that expertise will be valuable as well. The remaining third — fans, media, government — will certainly have a different view on things as well.
Some notes on the voting, as we've overhauled our bracketing and voting system. First, you are allowed to vote multiple times, but you can only vote once per day. Second, you don't need to fill out a full slate: partially filled votes will count.
Here are the ballparks selected by readers for the Sweet Sixteen round of voting:
1. Kokomo Municipal Stadium (Kokomo Jackrabbits; Prospect League)
2. Witter Field (Wisconsin Rapids Rafters; Northwoods League)
3. Warner Park aka The Duck Pond (Madison Mallards; Northwoods League)
4. Bismarck Municipal Stadium (Bismarck Larks; Northwoods League)
5. Homer Stryker Field (Kalamazoo Growlers; Northwoods League)
6. RE/MAX Field (Edmonton Prospects; Western Major Baseball League)
7. Athletic Park (Wisconsin Woodchucks; Northwoods League)
8. Simmons Field (Kenosha Kingfish; Northwoods League)
9. Copeland Park (La Crosse Loggers; Northwoods League)
10. Wade Stadium (Duluth Huskies; Northwoods League)
11. Kapco Park (Lakeshore Chinooks; Northwoods League)
12. Herr-Baker Field (Fond du Lac Dock Spiders; Northwoods League)
13. Fraser Field (North Shore Navigators; Futures League)
14. Grayson Stadium (Savannah Bananas; Coastal Plain League)
15. Carson Park (Eau Claire Express; Northwoods League)
16. Rivets Stadium (Rockford Rivets; Northwoods League)
Other 2017 Best of the Ballparks winners:
MiLB Triple-A: Huntington Park
MiLB Double-A: Dunkin' Donuts Park
MiLB High-A: Publix Field at Joker Marchant Stadium
MiLB, Low-A: Four Winds Field
Independent: The Depot at Cleburne Station
College: McKethan Stadium
Spring Training, Grapefruit League: LECOM Park
Spring Training, Cactus League: Salt River Fields at Talking Stick