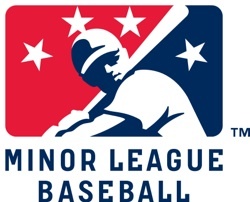 Minor League Baseball and the American Cancer Society have announced that they are collaborating on an initiative to promote sun safety measures. 
The Cover Your Bases initiative will provide over 75,000 free sunscreen samples, provided by Bullfrog Sunscreen and Blue Lizard Sunscreen, to Minor League Baseball fans at over 80 ballparks between Memorial Day and June 30. In addition to the free sunscreen samples, participating Minor League Baseball clubs will provide fans information on skin cancer and measures they can take to proactively reduce the risk of cancerous developments due to overexposure to UV rays.
"Minor League Baseball has long been a staple of summertime in America, and being outdoors increases the risk of overexposure to the sun and its potentially damaging rays," said Minor League Baseball president and CEO Pat O'Conner. "This partnership will help educate our fans on ways they can enjoy summer activities safely, as well as methods of cancer prevention and treatment."
The American Cancer Society recommends:
Seek shade: Avoid being outdoors in direct sunlight too long between the hours of 10 a.m. and 4 p.m., when UV light is strongest.
Protect your skin with clothing: When you are out in the sun, wear clothing to cover your skin. Longsleeved shirts, long pants, or long skirts cover the most skin and are the most protective. A tightly woven fabric protects better than loosely woven clothing. If you can see light through a fabric, UV rays can get through, too.
Wear a hat: A hat with at least a 2- to 3-inch brim all around is ideal because it protects areas that are often exposed to intense sun, such as the ears, eyes, forehead, nose, and scalp.
Wear sunglasses that block UV rays
Use sunscreen: Use an SPF 30 or higher broad spectrum sunscreen. Ideally, about one ounce, about a shot glass or palmful, should be used to cover the arms, legs, neck, and face of the average adult. Sunscreen needs to be reapplied at least every two hours to maintain protection.
"Each year, more than 3 million people develop skin cancer, the most common of all cancers," said Sharon Byers, chief development and marketing officer, American Cancer Society. "This partnership gives us an opportunity to educate baseball fans about being sun smart."