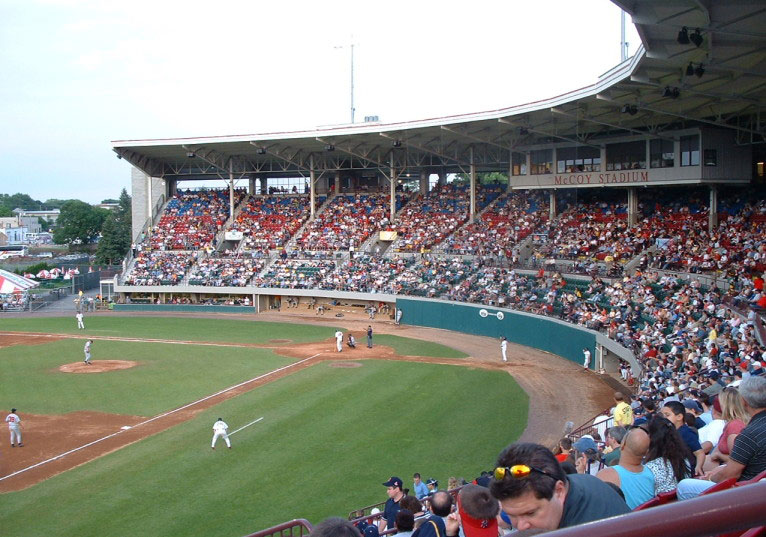 The Pawtucket Red Sox (Class AAA; International League) have been sold to owners of the Boston Red Sox and other investors, with a potential move to Providence, R.I., on the horizon.
The new owners — a combination of New England business people and Fenway Sports Management — purchased the PawSox from Madeleine Mondor, widow of the late Ben Mondor; Mike Tamburro; and Ludwig Schwechheimer. The 10-member ownership group will led by principal owners Larry Lucchino, who will serve as chairman, and James J. Skeffington, who will be president. Management of the franchise will remain the same: Tamburro, who will serve as chief executive officer; Schwechheimer will serve as vice president and general manager; and Matthew White, who will serve as chief operating officer and chief financial officer. All current members of the staff will remain with the ball club.
"The Boston Red Sox have enjoyed a productive relationship with the Pawtucket Red Sox for more than four decades," said Lucchino. "The franchise has played key roles in the Red Sox' historic success, both as a player development affiliate and as a Rhode Island home for affordable family entertainment. We seek to enhance those roles, and to honor the substantial contributions that Ben Mondor and his loyal team have made to this community for generations."
Lucchino will continue in his role as president/CEO of the Red Sox, with whom he begins his 14th season.
"We are very excited about our purchase of the Pawtucket Red Sox and the opportunity to partner with the Boston Red Sox to provide first class baseball and family entertainment to our loyal fan base in New England," said Skeffington, who will oversee the operation on a daily basis.
Here's the full list of owners:
Larry Lucchino – President/CEO, Boston Red Sox
James J. Skeffington – Partner, Locke Lord Edwards LLP
Bernard Cammarata  – Chairman of the Board, TJX Companies, Inc.
William P. Egan – Founder and General Partner, Alta Communications and Marion Equity Partners
Fenway Sports Management – A sister company of the Boston Red Sox and a wholly owned subsidiary of Fenway Sports Group (FSG)
Habib Y. Gorgi – Managing Director, Nautic Partners LLC
J. Terrence Murray – Former Chairman, President and CEO, Fleet National Bank
Arthur E. Nicholas – Partner, Boston Red Sox
Frank M. Resnek – Partner, Boston Red Sox
Thomas M. Ryan – Former Chairman, President and CEO, CVS Caremark
The International League, National Association of Minor League Baseball and Major League Baseball have all approved the new owners' application to purchase the Pawtucket Red Sox franchise.
The Boston Globe is reporting the new owners are negotiating for a new downtown ballpark in Providence:
The press release offered details of neither the team's plans for Pawtucket nor its current home of McCoy Stadium. However, the source said that the incoming ownership group hopes to build a new ballpark in Providence within walking distance of downtown.
That move — which would occur only after negotiations with the government, land acquisition, and construction of the stadium — would force the team to shed the familiar "PawSox" moniker it has employed since 1977. Pawtucket mayor Don Grebien said in an interview on WPRO that city officials were informed of the new owners' plans on Sunday evening; he characterized the news as devastating.
McCoy Stadium opened in 1946 and renovated in 1998. If the PawSox move, it would certainly be the end of affiliated baseball in Pawtucket.
RELATED STORIES: Pawtucket: We want to keep PawSox; Pawtucket Red Sox sold: Reports