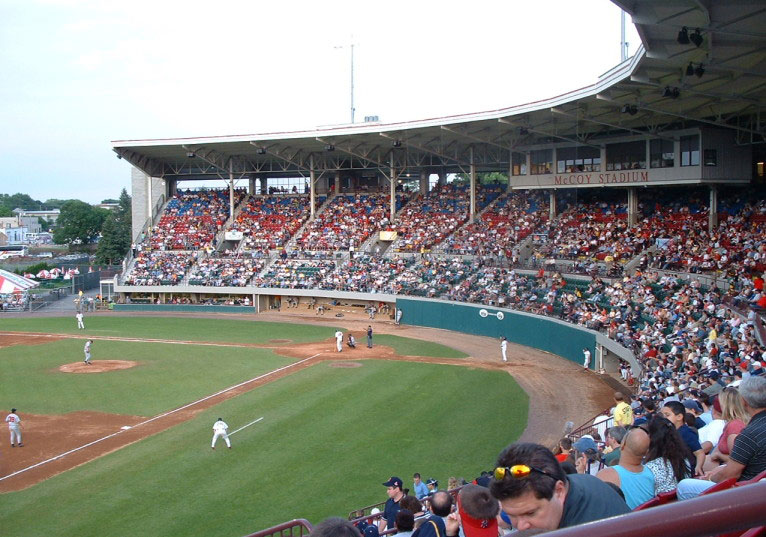 With the potential sale of the Pawtucket Red Sox (Class AAA; International League), city officials say they'll make a pitch to keep the team at McCoy Stadium.
The team has a lease at McCoy Stadium through the 2020 season, which (alas) is probably coming up sooner than many realize. That lease, signed in March, includes funding for a feasibility study regarding future capital investments in the ballpark. So while there's no immediate threat of the team leaving — even with new ownership — there's the change of some level of change down the road should reports of the team being sold are accurate. From the Providence Journal:
"We've been around long enough to know that if there's a change of ownership, you always have to take a deep breath and recognize that the ownership could have other options in mind," said Tony Pires, Pawtucket's director of administration. "If the sale goes through, we welcome the new ownership with open arms and embrace their investment and will do everything possible to make sure they continue to grow the franchise in Pawtucket."…
In the last year or two, Pires said, the city has discussed with the PawSox ownership the viability of improving the area around McCoy Stadium to make it "a little more of a destination-type location, not unlike — perhaps on a small scale —  what you see up at Patriot Place with the New England Patriots in Foxboro."
Whether those conversations continue will depend on the interests of the new ownership.
The PawSox drew 7,367 fans a game in 2014, for a total of 515,665 fans. There is undoubtedly upside to that number: at one point the PawSox drew around 9,200 fans a game and amongst the best-drawing teams in Minor League Baseball. More in the way of ballpark upgrades and an enhanced pregame experience could bring back many of those fans.
RELATED STORIES: Pawtucket Red Sox sold: Reports