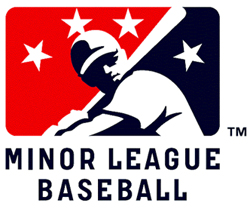 Baltimore Orioles Director of Player Development Brian Graham is the winner of the sixth annual Sheldon "Chief" Bender Award, presented by MiLB to an individual with distinguished service who has been instrumental in player development.
Graham has spent 32 years in professional baseball, including the last six with the Orioles. This year was his first as Director of Player Development for Baltimore, where he oversaw the instruction and development process of the American League East club's Minor League system. From 2009 to 2012, Graham was their Coordinator of Minor League Instruction. He re-joined the Orioles in 2008 as the Special Assignment Coach for the Minor Leagues. Graham was a major league coach with Baltimore in 2000.
Before returning to the Baltimore organization, Graham worked for the Pittsburgh Pirates from 2002 to 2007, serving as their Senior Director of Player Development. Under Graham's watch, 54 home grown players reached the Major Leagues. He also served as the Pirates' interim General Manager in 2007.
In 2001, Graham was the Field Coordinator for the Florida Marlins. Prior to his brief stint with the Marlins, he was a major league coach with the Cleveland Indians (1998 to 1999).
Graham managed nine consecutive winning clubs, including eight straight playoff ones, during his nine years as a Minor League skipper in the Cleveland organization from 1989 to 1997.
"Brian Graham has more than two decades of dedicated service in player development as a director and a coordinator off the field and as a manager on it," Pat O'Conner, President & CEO of Minor League Baseball, stated. "He has played an integral role in the success of every Major League organization for which he's worked and is a most deserving recipient of the Sheldon "Chief" Bender Award."
"I'm very honored to win the "Chief" Bender Award," Graham remarked. "When you work in player development, you never expect to win awards. Our reward is seeing the players develop, make it to the big leagues and then succeed as major leaguers.
"I'm also very fortunate to be part of a great organization right now. We have a general manager and major league manager who take tremendous pride in player development, and we have a lot of really good staff members who do a great job. It's truly an honor to have my name associated with "Chief" Bender and such a prestigious award."
"We are very lucky to have Brian in our organization because an award like this isn't just for the length of service; it recognizes distinguished and quality service," said Baltimore Orioles Manager Buck Showalter. "To be in the game as long as Brian has, you have to be good at what you do and have your work be in demand. He has made an impact on the careers and lives of so many young men without seeking attention for himself. This is a tremendous honor for a true professional."
"The National Association has made a great choice of not just an educator, but a leader of men in Brian Graham," stated Orioles Executive Vice President of Baseball Operations Dan Duquette. "He has managed at every class in the minors and coached in the major leagues with a passion for player development. We are very proud of Brian's work and grateful he is leading the Orioles."
—-
Share your news with the baseball community. Send it to us at editors@augustpublications.com.
Are you a subscriber to the weekly Ballpark Digest newsletter? You can sign up for a free subscription at the Newsletter Signup Page.
Join Ballpark Digest on Facebook and on Twitter!
Follow Ballpark Digest on Google + and add us to your circles!