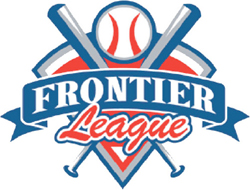 Proponents of a new Parkersburg (W. Va.) ballpark are polling local businesses to determine their potential financial support for a pro team and a pro venue.
Several business groups, including the Greater Parkersburg Convention and Visitors Bureau, the Chamber of Commerce of the Mid-Ohio Valley, Marietta Chamber of Commerce, Belpre Chamber of Commerce and the Marietta Convention and Visitors Bureau, have distributed questionnaires to their members. From the News and Sentinel:
"Because its success would significantly depend on the support of the local business community, we have offered to assist by inviting input from our CVB partners regarding your interest in various options and facility amenities," said Mark Lewis, president and CEO of the Greater Parkersburg Convention and Visitors Bureau.
The survey asks participants demographic information about the area; how far people are willing to drive to go to the facility; would they be willing to attend other events at such a facility, like concerts; and other information, said Cam Huffman, president of the Wood County Development Authority.
Also on the survey: whether or not there's support for an independent Frontier League team.
Parkersburg is one of several West Virginia cities seeking professional baseball. West Virginia University and Morgantown are collaborating on a new ballpark for the Mountaineers and a NY-Penn League team. Elected in Bridgeport have also discussed pro baseball in the future.
RELATED STORIES: Parkersburg to study ballpark feasibility; Rooney: Frontier League move to W. Va. could take years; Parkersburg mayor: Let's study ballpark feasibility; Parkersburg continues ballpark debate; Ripken Design reportedly interested; Frontier League returning to Parkersburg?; Wild Things to bring new team to Bridgeport, WV
—-
Share your news with the baseball community. Send it to us at editors@augustpublications.com.
Are you a subscriber to the weekly Ballpark Digest newsletter? You can sign up for a free subscription at the Newsletter Signup Page.
Join Ballpark Digest on Facebook and on Twitter!
Follow Ballpark Digest on Google + and add us to your circles!