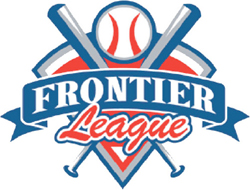 To understand the issues surrounding a pitch by Joliet officials to have a Frontier League team play at Silver Cross Field next season, there's one important thing to remember: Peter Ferro isn't actually selling the Northern League's JackHammers. He's merely selling equipment and a ballpark lease. Everything will now make sense. The latest.
We're told yesterday Joliet officials and Alan Oremus, a minority JackHammers owner who has reportedly signed a LOI to take over the ballpark lease and buy baseball-related equipment from Ferro, made their pitch to place an independent Frontier League team in Silver Cross Field. Technically, this wasn't a pitch for the JackHammers to enter the league; it was a pitch for a new team.
No decision was made yesterday; we're told by multiple sources the biggest issue was a call for $200,000 in indemnification from the owner of the Windy City ThunderBolts. Any Joliet team would be less than 30 miles from the home of the ThunderBolts, and under Frontier League bylaws any team moving close enough to an existing team has the right to ask for this indemnification payment. Oremus has balked at paying this amount; it's been described to us as a deal-breaker by both sides.
Now, the North American League has already announced that they will have a Joliet team next season. Even if the Frontier League application is denied, it's not automatic there will be a NAL team playing in Silver Cross Field; the NAL has no lease. Oremus could move ahead with the transaction and let the ballpark sit dark, pursue an American Association team or park a summer-collegiate team there. The ballpark also hosts events other than baseball (i.e., concerts and high-school football), so it would not sit empty. Or, as has been hinted strongly to city owners, Oremus could decide to walk away from the whole deal, leaving Joliet officials to issue an RFP for the ballpark lease — which would open the door for the American Association or another Frontier League potential (i.e., Steve Edelson, the owner of Lake Erie Crushers, who explored a purchase of the lease early on) to swoop in. The sale of the ballpark lease and equipment yields a payment toward back rent at Silver Cross Field, but it does not cover any payments toward local vendors; they'd be holding the bag. In any case, we're told a decision should be made sometime today.
RELATED STORIES: Joliet city officials to lobby at Frontier League meetings; Joliet throws monkey wrench in league mergers; New for 2011: North American League; Three indy leagues joining forces for 2011?; Seals: Canaries in the coal mine?
Share your news with the baseball community. Send it to us at editors@augustpublications.com.
Subscribers to the weekly Ballpark Digest newsletter see features before they're posted to the site. You can sign up for a free subscription at the Newsletter Signup Page.
Join Ballpark Digest on Facebook and on Twitter!