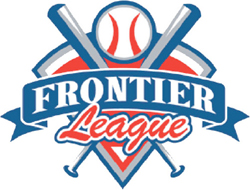 Westfield, Indiana wants to see itself as the Family Sports Capital of America and is embarking on what could be a billion-dollar sports complex, complete with a 5,000-seat minor-league ballpark.
It is an ambitious project, to say the least, encompassing some 300 acres and potentially costing a billion dollars by the time all is said and done. On the one hand, nearby Indianapolis (some 30 miles away) is already an amateur-sports center: The NCAA is headquartered there, and plenty of amateur-sports events are held there.
So there's a solid base. But Westfield is a smaller community: it's pegged at housing over 12,000 residents, with population clearly on the rise both within its city limits and in nearby Noblesville, Fishers and Carmel. It seems a little extreme that such a small community could come up with the funds for a billion-dollar sports development, much less $15 million or so for a new 5,000-seat independent-league ballpark. We've been told the Frontier League is the league involved to some degree in the project; we're waiting for confirmation.
Share your news with the baseball community. Send it to us at editors@augustpublications.com.
Subscribers to the weekly Ballpark Digest newsletter see features before they're posted to the site. You can sign up for a free subscription at the Newsletter Signup Page.
Join Ballpark Digest on Facebook and on Twitter!