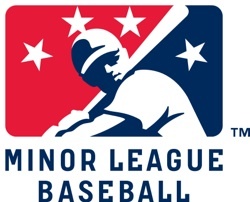 Years after voters rejected a proposed property-tax hike for a new waterfront ballpark, desire remains for Wilmington, NC to land an affiliated Minor League Baseball team. 
Wilmington has long been seen as a desirable open market in MiLB circles, but the last effort to build a new ballpark there failed on Election Day 2012. A proposal before voters called for a property-tax hike to fund a new ballpark project, $31 million for the ballpark and $6 million for the land, for the relocating Lynchburg Hillcats (High A; Carolina League). Under that plan, the Atlanta Braves would buy the team and Mandalay Baseball Properties would run the ballpark. Ultimately, the proposal was overwhelmingly rejected by voters and there have been no serious efforts to place a team in Wilmington over the years since.
Despite the inaction over the past several years, some in the city–including Mayor Bill Saffo–believe that Wilmington is ripe for an MiLB team. Pointing to the strong start the Fayetteville Woodpeckers (High A; Carolina League) are off to at the brand-new Segra Stadium, Saffo believes that a similar endeavor would find success in Wilmington. He also feels that certain factors hurt the last ballpark proposal, including a lack of participation from New Hanover County and a drawn-out negotiation process that allowed the opposition time to solidify its case leading up to the referendum. More from Kinston.com:
"I think the first question that we and the city council had to ask, was will baseball make it here? And the analysis that was done by individual groups and Minor League Baseball showed that the answer was absolutely. Baseball would do well here with the right facility in the right location. Those numbers were very clear to us," Saffo said. "Over the last several years, groups have approached me about bringing baseball back. But I've said to them exactly this, I would not even consider it unless it was a joint deal between the city and the county."
Plenty of factors go into the difference between Wilmington and Fayetteville's recent votes on minor league baseball stadiums. In Fayetteville, the Woodpeckers automatically become one of the city's biggest attractions, while a team in Wilmington would have to compete with the local beaches, which have always been the area's top draw.
But in Saffo's eyes, two reasons the 2012 vote failed were an inability to involve New Hanover County in the deal, and a long negotiation process gave the opposition ample time to spread its message.
"A lot of people within the city and within the county were going to use this facility, and only city taxpayers were going to pay for it. That's a legitimate concern that people had that voted against it, especially city residents," he said. "The other shortcomings that we had was that it took us so long to negotiate the deal with the Braves, it only gave us 2-3 weeks after the agreement to be able to explain to the general public what it meant for them for a financial point of view. The opposition had already been out there for 60-90 days with a drum beat that this was going to blow up your taxes."
The demographics make Wilmington–with an estimated population of 119,045, per 2017 figures–a desirable market for an MiLB team, but plenty of work would have to be done to solidify ballpark plans. For now, Wilmington is home to a summer-collegiate league team in the Wilmington Sharks (Coastal Plain League), whose ownership is pitching upgrades to Buck Hardee Field that it says would keep the team in town and potentially prompt interest from MiLB. The last affiliated team to play in Wilmington was the Wilmington Waves (Low A; Sally League), who lasted one season at UNC-Wilmington's Brooks Field before moving to Albany, GA, followed by Columbus, GA, and eventually Bowling Green, where the franchise plays today as the Bowling Green Hot Rods (Low A; Midwest League).
RELATED STORIES: Wilmington Sharks Pitch Buck Hardee Field Upgrades; Wilmington voters overwhelmingly reject ballpark plan; Poll: Wilmington voters oppose ballpark funding plan; Sweetening the pot in Wilmington; Lease officially approved in Wilmington; Mandalay, Wilmington, Braves agree to ballpark lease; Second ballpark site emerges in Wilmington; Nasty ballpark fight emerging in Wilmington;