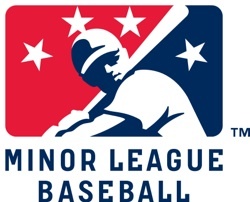 Though the city was not ready to make an announcement this week, Wichita mayor Jeff Longwell indicated on Thursday that it is making progress in the effort to land a Minor League Baseball team. 
Wichita has been exploring the possibility of attracting an affiliated MiLB team, which would be its first since the Wichita Wranglers (Class AA; Texas League) departed for Springdale, AR after the 2007 season. Should the effort move forward, the city would build a new ballpark on the site of Lawrence-Dumont Stadium as part of a larger redevelopment effort.
Longwell had previously indicated that the city could be ready to make a major announcement concerning MiLB at a Wichita Regional Chamber of Commerce event on December 7. On Thursday, however, Thursday, Longwell said that the city was not in a position to make that announcement, but noted it is continuing to make progress in its effort to attract a team. More from The Wichita Eagle:
"There's a thousand things that can kill a deal to bring a new team to town and there's only one way to make it happen," Longwell said. "If we were to name the team today, we would jeopardize the process."
Longwell said the city is close to a deal and it could be finalized shortly after MLB's Winter Meetings, which begin next week.
"We've met with the team owner." Longwell said. "They've visited Wichita. They like what they see in our community.
"We sat just a week ago on the 18th floor across the river at the Hyatt and looked out over that whole (Arkansas) river compound and we started dreaming about what we can build and what we want to do and what they want to have for their team."
As we have noted previously, a current Class AAA Pacific Coast League franchise is in play as an option to relocate to Wichita. Lawrence-Dumont Stadium is currently home to the Wichita Wingnuts (independent; American Association), and is the site of the annual National Baseball Congress World Series.
RELATED STORIES: Wichita Could Make MiLB Announcement in December; Wichita Hires Consultant to Land MiLB Team; Wichita Mayor: We'll Announce MiLB Team By End of Year; Wichita Approves Ballpark Spending — But Downplays MiLB; Sedgwick County Approves TIF District for Wichita Ballpark; Wichita Signs Off on Bond District for Ballpark; Wichita Wingnuts Weigh on Wichita's Ballpark Pursuit; Debate Over New Wichita Ballpark Continues; Wichita Making Push for MiLB Team; Lawrence-Dumont Stadium Could be Demolished; Wichita Approves STAR Bonds for Ballpark; Wichita Schedules Hearing on Ballpark Plan; Wichita Prepping Bid for Texas League Return; Texas League Not Interested in Lawrence-Dumont Renovation; Should Wichita Pursue Texas League Team?