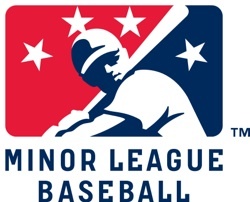 Bluefield Blue Jays (Rookie; Appalachian League) manager Dennis Holmberg has won Minor League Baseball's 10th annual Mike Coolbaugh Award. 
Holmberg will receive the award at the Baseball Winter Meetings Banquet on Sunday, December 10, at the Walt Disney World Swan and Dolphin Resort in Orlando, Florida.
The Mike Coolbaugh Award is presented annually to an individual who has shown outstanding baseball work ethic, knowledge of the game and skill in mentoring young players on the field. The award was created by Minor League Baseball in 2008 to honor the late Coolbaugh, a 17-year minor league player who was in his first year as a coach at the time of his passing. Mike appeared in 44 major league games with the Milwaukee Brewers (39 games in 2001) and St. Louis Cardinals (five games in 2002).
Holmberg played eight seasons in the Milwaukee Brewers organization from 1970-77, where he played every position except shortstop. During his playing career, he also spent eight years (1971-78) in the Army Reserve National Guard. Following his playing career, Holmberg embarked on a coaching career that has spanned 40 years, the last 39 of which have come in the Blue Jays organization. Of Holmberg's 40 seasons in the dugout, 38 have been spent at, or below, the Class-A level (he spent the 1994-95 seasons as Toronto's bullpen coach).
Holmberg's teams have reached the postseason 11 times and he received the Bobby Mattick Award, which is presented by the Blue Jays organization to recognize excellence in player development, in 2006 and 2011. In his career, Holmberg has coached or managed 244 players that have reached the Major Leagues and he has a managerial record of 1,474-1,355. His 1,474 wins are ninth-most among active minor league managers.
"I am humbled and deeply honored to be chosen as the 2017 recipient of the Mike Coolbaugh Award. To be included on the list with the previous winners and their accomplishments only reminds me of Mike's work ethic, his knowledge and passion for the game," said Holmberg. "I am grateful to the Toronto Blue Jays organization for 40 years of opportunity, Pat O'Conner and all of Minor League Baseball and most importantly, the Coolbaugh family."
"This is an incredible achievement and recognition for someone who has selflessly devoted the better part of his life to developing and mentoring our players and coaches on and off the field," said Toronto Blue Jays General Manager Ross Atkins. "Dennis has impacted this organization as much or more than any player development staffer and we know that he will continue to. On behalf of the Blue Jays, we congratulate Dennis on receiving this award."
"Dennis has spent the majority of his coaching career at the lower levels of Minor League Baseball, helping hundreds of impressionable young players learn what it takes to be a professional ballplayer and putting them in a position to have a successful career and hopefully reach the Major Leagues," said Minor League Baseball President & CEO Pat O'Conner. "The impact he has made on so many careers, and the respect he has earned from his peers throughout the game, made him an easy choice for the Mike Coolbaugh Award."
"Each summer I have the pleasure to visit Dennis during the minor league season, and every time that I do, I am amazed by the passion and energy he puts in to educating these young men, preparing them for their careers ahead whether in, or out, of baseball," said Blue Jays Director of Minor League Operations Charlie Wilson. "We are lucky to have such a unique, dedicated and talented leader in our organization and this recognition of Dennis is very well deserved."