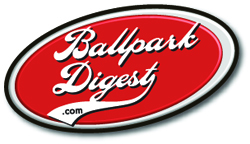 Today marks the launch of competition in the Best of the Ballparks 2017 fan vote for Rookie-league ballparks, as we ask readers to select their favorite Appalachian League and Pioneer League facilities. So you know what to do: Vote!
Rookie-level MiLB baseball encompasses the 18 teams of the Appalachian League and Pioneer League. This is an interesting set of ballparks, ranging from historically significant ballparks like Burlington Athletic Stadium and Calfee Park to newer ballparks like Dehler Park and Melaleuca Field. It also makes for a slightly unusual bracket, with which we will address at the end of this article.
We began this year's Best of the Ballparks vote in June, with fans asked to choose their favorite Triple-A, Double-A, High-A and Low-A affiliated ballparks, followed by votes for favorite independent and summer-collegiate facilities. Earlier today we launched voting for Short Season A ballparks, and tomorrow we'll begin the vote for MLB ballparks.
Over 330,000 fans have voted so far in the Best of the Ballparks 2017 competition. Other 2017 Best of the Ballparks winners:
MiLB Triple-A: Huntington Park
MiLB Double-A: Dunkin' Donuts Park
MiLB High-A: Publix Field at Joker Marchant Stadium
MiLB, Low-A: Four Winds Field
Independent: The Depot at Cleburne Station
Summer Collegiate: Warner Park
College: McKethan Stadium
Spring Training, Grapefruit League: LECOM Park
Spring Training, Cactus League: Salt River Fields at Talking Stick 
We know from our marketing/user research a third of our readers work in the baseball industry, so we're tapping into that collective expertise. And we know from our research that a third of our readers sell to the baseball industry, so that expertise will be valuable as well. The remaining third — fans, media, government — will certainly have a different view on things as well.
Some notes on the voting, as we've overhauled our bracketing and voting system. First, you are allowed to vote multiple times, but you can only vote once per day. Second, you don't need to fill out a full slate: partially filled votes will count.
Leading this year's seedings: last year's winner, Dehler Park, home of the Billings Mustangs. Based on last year's results, here is the ranking used at the beginning of the vote:
1. Dehler Park (Billings Mustangs; PL)
2. Suplizio Field (Grand Junction Rockies; PL)
3. Calfee Park (Pulaski Yankees; AppL)
4. Pioneer Park (Greeneville Astros; AppL)
5. TVA Credit Union Ballpark (Johnson City Cardinals; AppL)
6. Lindquist Field (Ogden Raptors; PL)
7. Melaleuca Field (Idaho Falls Chukars; PL)
8. Burlington Athletic Stadium (Burlington Royals; AppL)
9. Ogren Park at Allegiance Field (Missoula Osprey; PL)
10. Centene Stadium (Great Falls Voyagers; PL)
11. Hunnicutt Field (Princeton Rays; AppL)
12. Hunter Wright Stadium (Kingsport Mets; AppL)
13. Bowen Field (Bluefield Blue Jays; AppL)
14. Legion Field (Danville Braves; AppL)
15. Kindrick Legion Field (Helena Brewers; PL)
16. Boyce Cox Field (Bristol Pirates; AppL)
17. Brent Brown Ballpark (Orem Owlz; PL)
18. Joe O'Brien Field (Elizabethton Twins; AppL)
AppL = Appalachian League
PL = Pioneer League
Because there are 18 teams in the Rookie leagues, we're holding a run-off to pare the field to 16 for a bracketed tournament. The bottom four ballparks are listed here, and we're asking fans to select their favorites to move on to the next round. Two will move on. Voting in this play-in round ends July 14, 2 p.m. Central.