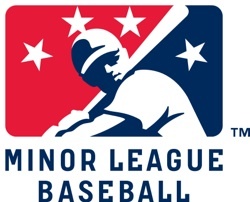 Wichita officials are confirming that they are trying to pique the interest of Minor League Baseball, with a new ballpark being a potential selling point. 
To obtain an affiliated team, Wichita is examining the possibility of tearing down Lawrence-Dumont Stadium to make way for a new ballpark. Mayor Jeff Longwell has openly discussed the possibility, though he has stressed that the city has more work to do before a ballpark deal is finalized.
City officials are now saying that serious conversations have taken place about attracting an affiliated team. When discussing the issue with a Kansas Senate committee, which is investigating whether sales tax and revenue (STAR) bonds can be used for a ballpark project, City Council member Pete Meitzner said that the city is engaging in discussions with teams about relocating to the city. More from The Wichita Eagle:
"The mayor is involved in two conversations with affiliated baseball," Meitzner said Tuesday before the Senate Commerce Committee in Topeka. "Affiliation is the goal."
Meitzner said Mayor Jeff Longwell, Assistant City Manager Scott Rigby and others have been trying to confirm which teams would seriously consider moving to Wichita.
"They (minor-league teams) like new stadiums," Meitzner said. "If the mayor was here, he'd say if he didn't have a (potential new) stadium, he wouldn't be able to have these conversations."
Wichita has previously been connected to the Texas League, where the San Antonio Missions could be on the move if a new Triple-A ballpark is constructed in the city. However, there are many unanswered questions in that scenario, including whether the San Antonio ballpark will be constructed and, if they indeed move, where the Double-A Missions will wind up, as Amarillo has made a serious run at the team.
Wichita has not had an affiliated team since the Wichita Wranglers (Class AA; Texas League) relocated to Arkansas after the 2007 season. As part of a vote in December, the city signed off on a proposal to use STAR bonds in the financing of a new ballpark, a decision that must be reviewed by the state.
RELATED STORIES: Lawrence-Dumont Stadium Could be Demolished; Wichita Approves STAR Bonds for Ballpark; Wichita Schedules Hearing on Ballpark Plan; Wichita Prepping Bid for Texas League Return; Texas League Not Interested in Lawrence-Dumont Renovation; Should Wichita Pursue Texas League Team?;