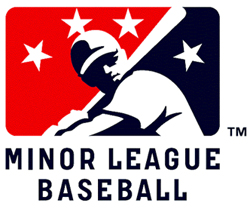 Another national sponsorship for Minor League Baseball, as Pep Boys is in with a campaign in targeted MiLB markets and clubs across the country this season, with opportunities for significant expansion in future years.
"As our more than 41 million game attendees enjoy another exciting season of Minor League Baseball action, they can look to Pep Boys for all of their automotive needs while at home or during their travels," said Michael Hand, Minor League Baseball's Chief Marketing Officer and President of MiLB Enterprises. "Minor League Baseball's reach includes 160 clubs in 43 states and one Canadian Province, while Pep Boys' 800 stores can be found across 35 states in the U.S. and Puerto Rico. It's clear that this partnership successfully pairs two highly-recognized and trusted brands."
"Pep Boys is Minor League Baseball fans' one-stop resource for all of your automotive service and replacement parts needs," said Ron Stoupa, Pep Boys' Chief Marketing Officer. "As American as baseball and apple pie, Pep Boys has been in a neighborhood near you for 93 years, and we want you to 'Trust the Boys to get you there' when getting your vehicle road-trip ready to attend the games, both near and far," added Stoupa.
Pep Boys will be a "proud partner" of each participating club and activate various in-stadium elements from April through the beginning of September; including, signage, on-field promotional activities, video board messaging, public address announcements, print advertisements and couponing.
"The histories of both Minor League Baseball and Pep Boys date back to the early 1900s, and through the years, both have become staples with the American family," added Hand. "We're enthusiastic about the growth potential of this partnership and bringing the Pep Boys' brand to a greater number of MiLB teams and fans in the near future."
Adding more national sponsors has been a goal of MiLB officials and owners in recent years; Hand was brought in specifically to work on deals like this.
—-
Share your news with the baseball community. Send it to us at editors@augustpublications.com.
Are you a subscriber to the weekly Ballpark Digest newsletter? You can sign up for a free subscription at the Newsletter Signup Page.
Join Ballpark Digest on Facebook and on Twitter!
Follow Ballpark Digest on Google + and add us to your circles!