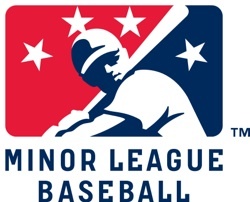 Dr. Gene Budig, former American League president now part of the Charleston RiverDogs (Low Class A; Sally League) ownership, says pro baseball needs to work harder at diversity efforts.
Budig, the last American League president before entering the RiverDogs ownership, laid out his thoughts in an op-ed piece. His point is simple: more diversity is needed in pro baseball:
And Minor Leagues teams do draw ever-increasing numbers of youngsters, parents, and senior citizens. They are hot tickets in the communities where the game must be grown and at a reasonable cost. They fuel widespread interest.
Baseball at the major and minor league levels must be vigilant and face the competition head on. They have clear advantages of numbers, and of history. To its credit, MLB has provided competitive balance, with nine of the last World Series champions coming from different clubs.
But Major League Baseball must deliver when it comes to adding greater on-field diversity, acknowledging that only eight percent of African-Americans now play the game at the highest level. It must be remembered that it was Jackie Robinson who broke the color barrier and set the standard for organized sports.
 We'd add that diversity means more than just African-Americans on the playing field: it means women and minorities in front offices of both Major League and Minor League Baseball. It's not as though the problem hasn't been acknowledged: to his great credit, MiLB's Pat O'Conner has consistently called for more diversity amongst front-office staffs. It's an issue we'll be returning to a lot in coming weeks.