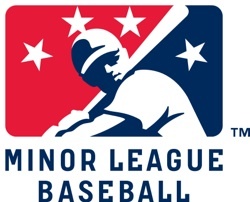 It sounds like Hardball Capital, the firm bringing Minor League Baseball to Columbia (S.C.), has received a strong reaction to its name-the-team contest, which ends Wednesday.
After the first week, a thousand potential team names were submitted, and we're guessing that number is significantly higher by now.
"We've loved the names and ideas submitted just one week into the contest," said Abby Naas, team Vice President of Marketing and Public Relations. "We are spending some time this week reaching out directly to the community for a more face-to-face approach. The approach is a thorough one, so interacting with the community directly is an important step in the naming and identity building process."
The contest is being held via the ColumbiaProBall.com website. Fans are invited to suggest a name, along with a short explanation of their suggestion, from now until October 15. Representatives of the team have time in Columbia conducting research, interviews, focus groups and discussions to help them better understand the community and select the new name. Once the "Name Our Team" process concludes, team ownership and staff will synthesize the information and suggestions to develop an identity for Columbia's team, scheduled to begin play at a new Bull Street ballpark in 2016.
The winning name, along with the team's logo and colors, will be unveiled in the spring of 2015. The fan whose submission leads to the team's new name will have the honor of throwing out a ceremonial first pitch on the Opening Night of the ballpark. That fan will also
receive a prize package that will include an official team cap and jersey and tickets to Opening Night. (If more than one fan submits the winning name, one of those fans will be chosen at random.)
"The team and venue will be great additions that will provide great entertainment and enhance the quality of life for residents of the Midlands," said Jason Freier, Chairman and CEO of Hardball Capital and managing owner of the team. "We are excited to begin the process of crafting an identity that is uniquely Columbia and that fans and the community at large can be proud of and call their own."
"Through this process, we will come to better understand what makes Columbia so special and unique," Naas added. "We know from our experience re-branding our team in Fort Wayne that this can really be an opportunity to build an identity that the community can rally around. The TinCaps brand is beloved in Fort Wayne and recognized nationally as one of the great monikers in Minor League Baseball. We will work hard to achieve the same results in Columbia."
RELATED STORIES: Populous lands Columbia ballpark design contract; Savannah to Columbia? Relo paperwork filed; Columbia approves new-ballpark project; Columbia approves new ballpark; Columbia mayor: We have votes to fund new ballpark; New Columbia ballpark receives initial city approval; Columbia ballpark proposal up for vote today; Freier: We're still pursuing new Savannah ballpark; Columbia lease negotiations underway; opposition arises; Columbia moves forward — cautiously — with ballpark planning; Freier: I may acquire new team for Columbia; Tanner: College, pro baseball can co-exist in Columbia; Freier: We could open new Columbia ballpark in 2015; New ballpark feasible for Columbia: study; This year should determine future of Sand Gnats; Columbia to study ballpark sites, feasibility; Sand Gnats exploring Columbia move?; Will pro baseball return to Columbia?; Final days for Cap City Stadium; Shanahan: Blowfish negotiating move to Lexington County; Columbia sells Capital City Stadium site; Looking back at Cap City Stadium; Class A ball returning to Columbia?; Columbia sells Capital City Stadium; Wal-Mart on the way; Future of Columbia baseball in play