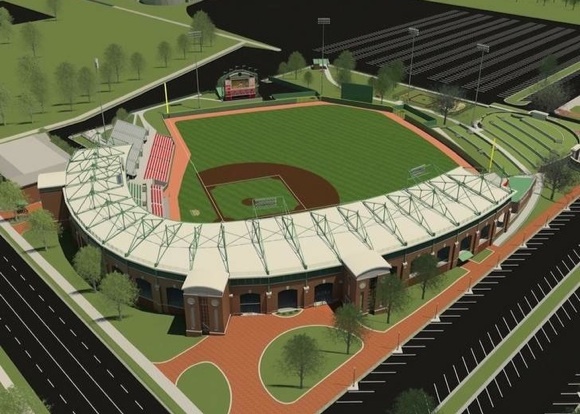 A proposed upgrade to Sewell-Thomas Stadium, home of the Alabama Crimson Tide, received preliminary approval from a Board of Trustees physical properties committee.
The agenda item didn't receive too much in the way of spirited debate, per the Tuscaloosa News:
The renderings for the expansion and renovation of Sewell-Thomas Stadium were among a series of preliminary design approvals by the committee. The project is scheduled to be bid in the spring. Construction is scheduled to begin after the spring 2014 baseball season and be completed in 2015.
The big part of the story: the school is looking at spending upwards of $30 million to upgrade the home ballpark. We are in the midst of a great arms race in college baseball, where hundreds of millions of dollars are spent annually on new and improved college ballparks. For a sport that was losing programs 30 years ago, college baseball is roaring back.
RELATED STORIES: Alabama debates Sewell-Thomas upgrades
—-
Share your news with the baseball community. Send it to us at editors@augustpublications.com.
Are you a subscriber to the weekly Ballpark Digest newsletter? You can sign up for a free subscription at the Newsletter Signup Page.
Join Ballpark Digest on Facebook and on Twitter!
Follow Ballpark Digest on Google + and add us to your circles!