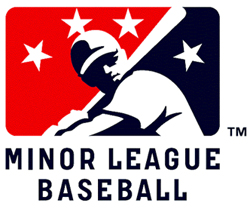 The good year for Minor League Baseball attendance continues, as a total of 13,939,583 fans at ballparks through May represents a 6.3 percent increase over 2011.
In total, the 136 clubs in 11 full-season leagues attracted 824,448 more fans than they did through May last year.
"I am encouraged by our clubs' attendance figures, not only in terms of raw numbers, but also in regards to their average crowds," Minor League Baseball President Pat O'Conner said. "Millions of fans continue to visit our ballparks to take advantage of the affordable entertainment and family-friendly events that encompass our Minor League Baseball games.
"Hopefully, the favorable weather that a majority of our leagues and clubs have experienced so far will continue throughout the summer."
Eight of the 11 leagues didn't lose as many games to weather through May compared to last year, led by the Midwest League, which had 36 fewer postponements. In all, 62 fewer games were lost due to weather than in 2011.
MiLB clubs averaged 3,897 fans a game through last month. Five leagues are experiencing bigger crowds on average than in 2011, with three others within 1 percent of their average 2011 crowds through May.
The following clubs led their leagues in average attendance through May: International—Lehigh Valley (8,573); Pacific Coast—Round Rock (8,118); Mexican—Monterrey (10,913); Eastern—Richmond (6,160); Southern—Pensacola (4,901); Texas—Frisco (7,638); California—Lake Elsinore (3,326); Carolina—Winston-Salem (4,428); Florida State—Daytona (2,730); Midwest—Dayton (8,472); and South Atlantic—Greensboro (5,520).
RELATED STORIES: MiLB attendance up 11.2 percent in April
—-
Share your news with the baseball community. Send it to us at editors@augustpublications.com.
Are you a subscriber to the weekly Ballpark Digest newsletter? You can sign up for a free subscription at the Newsletter Signup Page.
Join Ballpark Digest on Facebook and on Twitter!
Follow Ballpark Digest on Google + and add us to your circles!