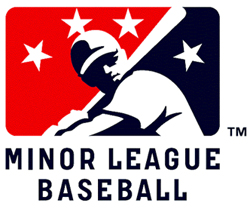 Despite a healthy number of Minor League Baseball teams on the market, we're not seeing many franchise sales these days. Why are things moving so slowly?
We asked around — to owners, potential owners and brokers — to see why potentially attractive franchises openly and discreetly on the market were still for sale. Some of these franchises have been on the market for more than a year; some, like the Chattanooga Lookouts (Class AA; Southern League), have been on the market since last fall. Indeed, the situation in Chattanooga is especially poignant: Frank Burke, once a major player in baseball circles, put the team up for sale and basically withdrew from all daily operations.
The issue with the Lookouts: the team owns AT&T Field, and that's going to inevitably drive up (and complicate) any purchase price. At the Winter Meetings, it was abundantly clear there were plenty of teams on the market — three alone in the Eastern League — and there were definitely buyers floating around.
So why aren't there more deals? First, many sellers may be overpricing their assets: they're looking to cash out in a big way. Second, many buyers may be undervaluing teams: they're looking for bargains. Third, it's a lot harder to borrow money these days. Financing is a lot more difficult process than it was four years ago in general, not just in the baseball world. The days of highly leveraged deals are long gone.
Of course, we're still seeing sales: someone will be buying a team and moving it to Ottawa, apparently. And the Tucson Padres (Class AAA; Pacific Coast League) will be flipped before the end of the season. But these are situations where there are motivated buyers and sellers. In most situation, the buyers and sellers aren't as motivated. But until the economy improves and team valuations conform more to the real market, you're going to see few franchise transactions.
This article was originally published in the weekly Ballpark Digest newsletter. Are you a subscriber? You can sign up for a free subscription at the Newsletter Signup Page.
—-
Share your news with the baseball community. Send it to us at editors@augustpublications.com.
Join Ballpark Digest on Facebook and on Twitter!
Follow Ballpark Digest on Google + and add us to your circles!