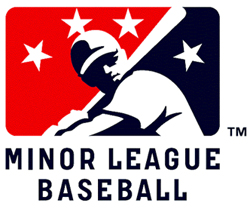 No surprise here: Major League Baseball and the National Association of Professional Baseball Leagues (NAPBL) have agreed on a new six-year Professional Baseball Agreement (PBA), extending through the 2020 season, as both sides unanimously approve the agreement.
"Major League Baseball is very happy to continue its partnership with Minor League Baseball," said Baseball Commissioner Allan H. (Bud) Selig. "Nearly 115 million fans attended Major League and Minor League games last season, and the security of this agreement will allow us to build on the prosperity that our game has achieved."
"Minor League Baseball is extremely proud of its relationship with Major League Baseball," said Pat O'Conner, President of Minor League Baseball. "The extension of the Professional Baseball Agreement ensures the future of professional baseball through the end of the decade. I would like to thank Commissioner Selig for his leadership and support in ushering this agreement to fruition. The Major League owners have shown great confidence in our relationship by agreeing to this extension, and the cooperation, hard work and diligence of Jimmie Lee Solomon in spearheading the efforts of the Office of the Commissioner exemplifies the trust of our relationship."
There's often talk — and merely talk — that at some point MLB would seek to dramatically change its relationship with MiLB, either by eliminating leagues or cutting back on affiliates. The PBA would seem to counter that talk (in other words, the Appalachian League ain't going anywhere) by guaranteeing that Major League teams will field at least 160 National Association teams by means of Player Development Contracts (PDC) and/or ownership of National Association teams.
In adition, the extension continues many aspects of the previous contact, which was reached in 2005 and extended through 2014. We're sure there are some clauses that will not be popular with minor-league owners, but we're told this agreement contains relatively few changes.
Share your news with the baseball community. Send it to us at editors@augustpublications.com.
Subscribers to the weekly Ballpark Digest newsletter see features before they're posted to the site. You can sign up for a free subscription at the Newsletter Signup Page.
Join Ballpark Digest on Facebook and on Twitter!