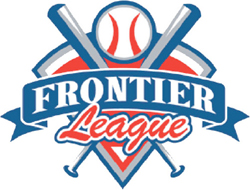 We have a name for the new Silver Cross Field team in the independent Frontier League: the Joliet Slammers, as team ownership goes with a penal theme for its inaugural season.
"We deliberated over this for many days and many nights," said team president Bill Waliewski. "And when all the evidence was considered, we came to the obvious conclusion that Slammers was the correct verdict."
Over 300 names were submitted by 1,014 fans in a ten day contest held in December. Although the name Slammers was submitted by several fans, it was far from the most frequent submission. However, the team's management made it clear that the contest was not a majority voting contest and that the name selected may not be the name most frequently submitted. In fact, the name most often submitted was also the one receiving the most negative remarks by fans who commented on the contest via a special team website and other internet blog sites. That name: Jailbirds.
The word could refer to the rich history of Joliet and Will County as the host of famous houses of correction and at the same time, it is a baseball term.
"When you think about it…. what better name could there be for our ballclub," said General Manager John Dittrich. "It doesn't have the negative connotation of some of the other names that were suggested, and it plays into both the history of our area and to baseball."
The new team came about after the financial collapse of the Joliet JackHammers (independent; Northern League). The physical assets of the JackHammers were sold to a new local ownership group.
The team's logo is in the design process and will be unveiled in the near future at a public event. Details of that event will be announced soon.
RELATED STORIES: New group takes control of Joliet ballpark; Joliet approves Steel City Baseball lease for Silver Cross Field; Joliet to enter Frontier League if lease approved; Joliet bid to enter Frontier League under consideration; Joliet city officials to lobby at Frontier League meetings; Joliet throws monkey wrench in league mergers; New for 2011: North American League; Three indy leagues joining forces for 2011?; Seals: Canaries in the coal mine?
Share your news with the baseball community. Send it to us at editors@augustpublications.com.
Subscribers to the weekly Ballpark Digest newsletter see features before they're posted to the site. You can sign up for a free subscription at the Newsletter Signup Page.
Join Ballpark Digest on Facebook and on Twitter!