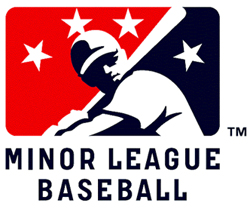 WINTER MEETINGS — The Walt Disney World Swan and Dolphin Resort, which received high marks from many attendees during this week's run hosting the Baseball Winter Meetings, will once again be the site of the industry's annual convention from December 9-12 in 2013. It will mark the third time that the meetings have been held here, and the 16th time the Baseball Winter Meetings have taken place in Florida, the most of any state.
"We are pleased to announce that the Baseball Winter Meetings are returning here to the Walt Disney World Swan and Dolphin Resort," Tim Purpura, Minor League Baseball Executive Vice President and COO said. "This fabulous resort is proving once again this week to be a wonderful site for our convention. We look forward to returning here in three years to enjoy all of the great service and amenities that this fine facility offers."
The Walt Disney World Swan and Dolphin Resort also hosted the Baseball Winter Meetings in 2006. Next year's convention is scheduled for December 5-8 at the Hilton Anatole in Dallas. The 2012 Baseball Winter Meetings return to The Gaylord Opryland Resort in Nashville, site of the 1983, 1989, 1998, 2002 and 2007 conventions.
It is hard to imagine a facility more better suited for the Winter Meetings than the Swan and Dolphin: all activities can be held on a single site, there are plenty of bars and restaurants within the complex, the convention space is adjacent to most of the meeting rooms and the all-important hotel lobby, and transportion is a breeze. There have been some issues with all of these issues in years past (especially Las Vegas, where the minor-league and major-league hotels were not connected, making logistics a nightmare), but Orlando was a popular choice for almost everyone we met at the Meetings.
Share your news with the baseball community. Send it to us at editors@augustpublications.com.
Subscribers to the weekly Ballpark Digest newsletter see features before they're posted to the site. You can sign up for a free subscription at the Newsletter Signup Page.
Join Ballpark Digest on Facebook and on Twitter!