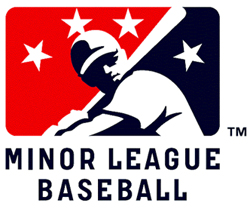 WINTER MEETINGS NEWS–Tina Gust will become the first woman to hold the title of vice president in the 109-year history of the Minor League Baseball office, as a result of a company reorganization that will take effect January 3, 2011.
Gust, who will be Vice President, Business Development, joined the MiLB office in June 1998 as an assistant in the Licensing Department.
The following staff members will also have new titles beginning next month:
Scott Poley–Senior Vice President, Legal Affairs; Tim Brunswick–Vice President, Baseball & Business Operations; Brian Earle–Vice President, BIRCO & Business Services; Tina Gust–Vice President, Business Development; Rod Meadows–Vice President, Sales & Marketing; Steve Densa–Executive Director, Communications; Sandie Hebert–Director, Licensing; Scott Kravchuk–Director, Business Development; Noreen Brantner–Senior Assistant Director, Exhibition Services and Sponsorships; Kelly Butler—Senior Assistant Director, Event Services; Melissa Agee–Assistant Director, Sales & Marketing; Lou Brown–Assistant Director, Legal Affairs; Jill Rusinko–General
Share your news with the baseball community. Send it to us at editors@augustpublications.com.
Subscribers to the weekly Ballpark Digest newsletter see features before they're posted to the site. You can sign up for a free subscription at the Newsletter Signup Page.
Join Ballpark Digest on Facebook and on Twitter!